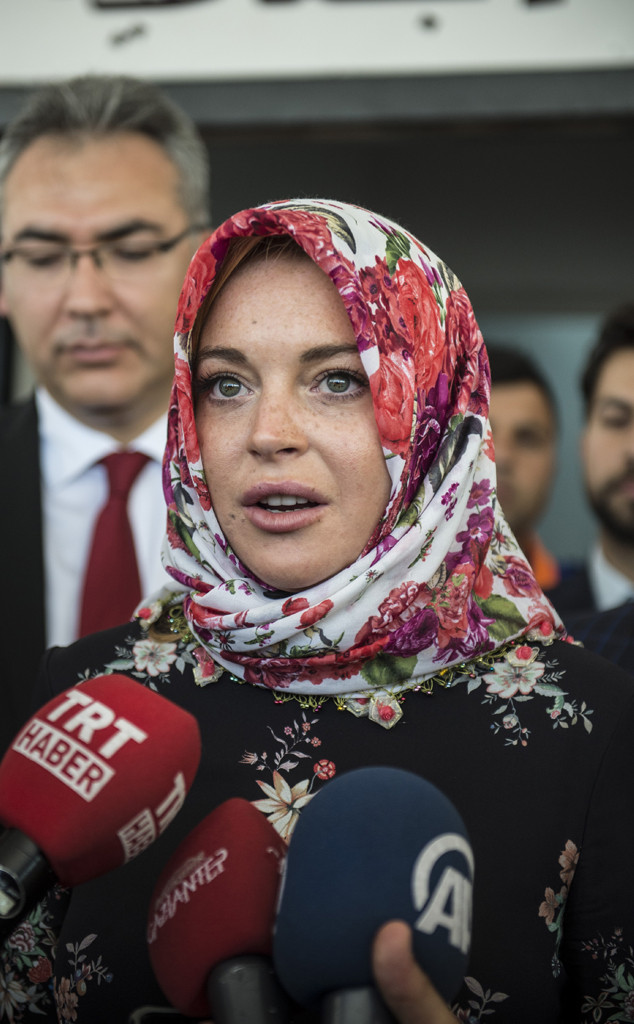 Kerem Kocalar/Anadolu Agency/Getty Images
Lindsay Lohan is opening up about a recent travel experience.
The actress, 30, appeared on Good Morning Britain Tuesday and told the co-hosts she recently was "racially profiled" at London's Heathrow Airport because she was wearing a headscarf.
"When I was flying to New York recently I was wearing a headscarf and I got stopped at the airport and was racially profiled for the first time in my life," Lohan told co-hosts Piers Morgan and Susanna Reid. "[The agent] opened my passport and saw Lindsay Lohan and started apologizing but said, 'Take off your headscarf.'"
The Mean Girls star said the entire experience left her "scared" and made her think, "how would another woman who doesn't feel comfortable taking off her headscarf feel?"