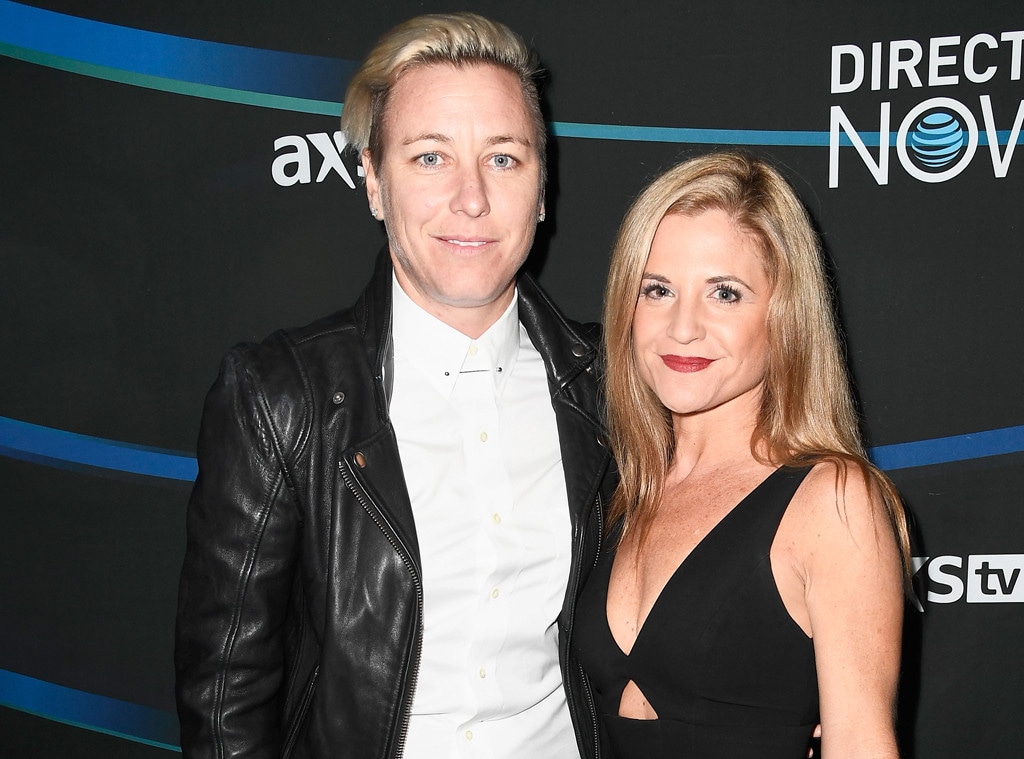 Frazer Harrison/Getty Images for DIRECTV
Congrats to Abby Wambach and Glennon Doyle Melton!
The 36-year-old retired U.S. soccer star, who helped her team win the 2015 FIFA Women's World Cup, and the Christian mom blogger are engaged. They had gone public with their relationship late last year.
Glennon, 40, announced their engagement Friday evening on Facebook.
"Abby and I have decided to hold hands forever," she wrote, alongside a black and white photo of the pair's hands, sporting diamond rings. "Love Wins."
She also shared the pic on Instagram, saying, "Abby and I decided to hold hands forever. First, fiercely, and forever."
Abby posted the same photo on her page Saturday morning.
"Happy. #iseethemoonnow," she wrote.
Glennon, creator of the Momastery website and author of her memoir Love Warrior, had come out last November, saying on Facebook she was in a relationship with Abby.
"I'm going to share with you my new love," she wrote. "Her name is Abby. You might recognize her from soccer. She was one of the best players of all time, and she has been a fierce and committed advocate for women's equality for a decade. And honestly? Those are the least impressive things about her."
Glennon's surprise post came three months after she revealed she had split from her husband of 14 years, Craig Melton, with whom she shares two daughters and a son.
Two months prior to Glennon's post, Abby announced she and wife Sarah Huffman were set to divorce.
"I found myself when I met you @glennondoylemelton," Abby wrote on Instagram on Valentine's Day. "The end. I love you!