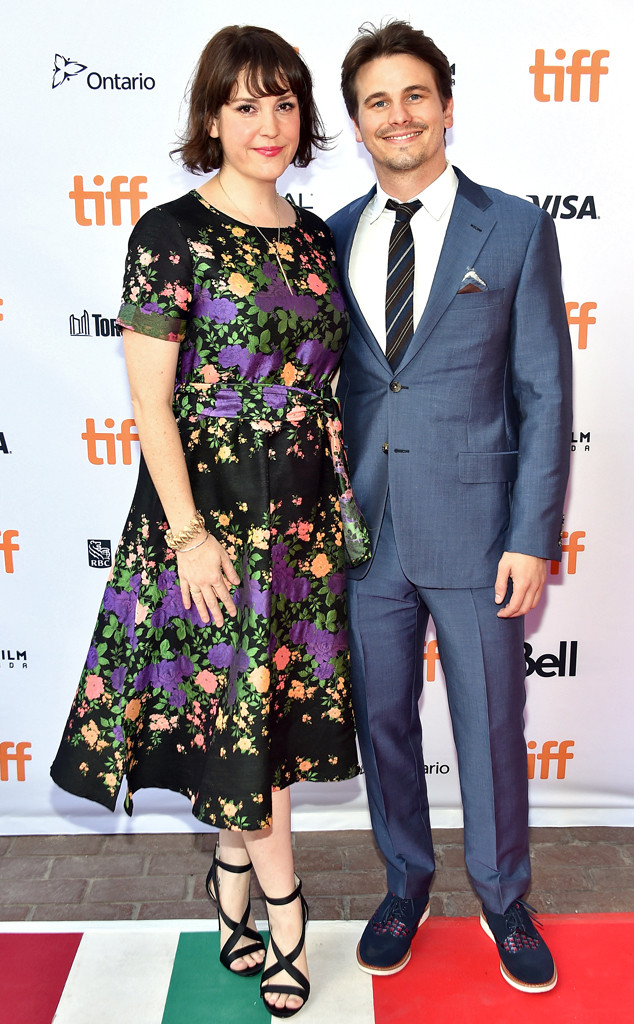 Mike Windle/Getty Images
Congrats to Jason Ritter and Melanie Lynskey! The two are engaged!
The 39-year-old Kiwi actress and former Two and a Half Men star announced the happy news on the show Hollywood Today Live this week.
"Now he's my fiancé," she said. "I'm announcing it."
She said Jason, 36, proposed while they were on a sofa and that she did not know it was coming. The two had been dating for four years.