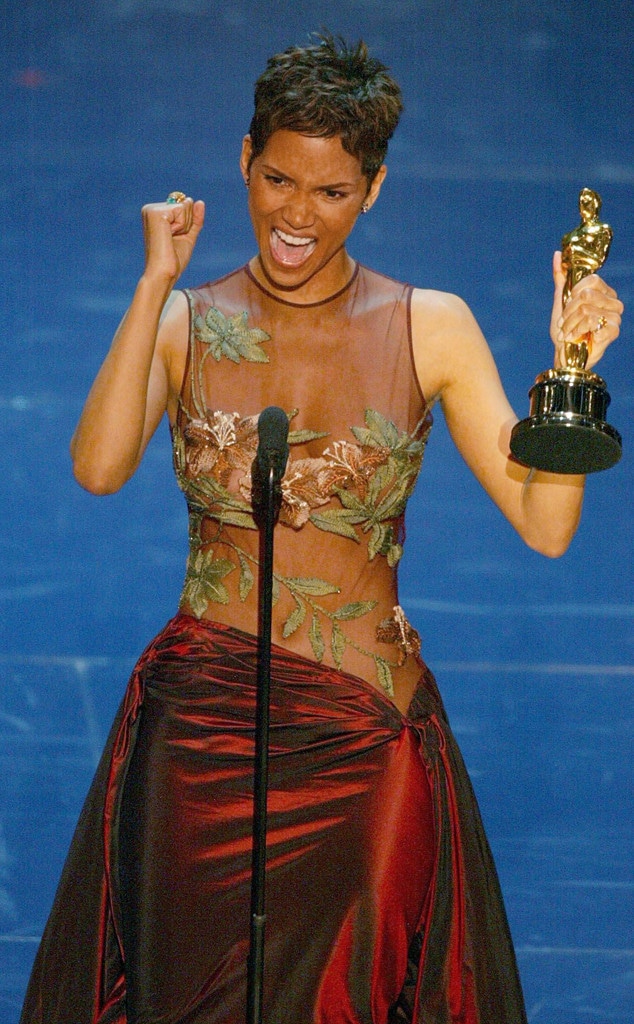 TIMOTHY A. CLARY/AFP/Getty Images
2002 was a huge year for Halle Berry.
The star won the Oscar for Best Actress for her work in Monster's Ball, making history as the first black woman to win the award in that category. It was a monumental occasion for the award show and Berry, who faced off against Renée Zellweger, Nicole Kidman, Sissy Spacek and Judi Dench.
She was so shocked that she couldn't contain her tears onstage, where she heartwarmingly failed to begin her speech. Her overwhelming emotions made everyone in the room cheer harder, which most likely brought you to tears if you watched.
So many emotions, so little time.
"This moment is so much bigger than me," she said, fighting back tears. "This moment is for Dorothy Dandridge, Lena Horne, Diahann Carroll. It's for the women that stand beside me: Jada Pinkett, Angela Bassett, Vivica Fox. It's for every nameless faceless woman of color that now has a chance because this door tonight has been opened."
Berry started to bawl her eyes out, which only added to the volume of the standing ovation. Like all award shows, though, Berry started to hear the music cueing her off the stage, but she didn't care. The moment was 74 years in the making, and she wanted to take all the time in the world to enjoy it.
Seriously just look at how excited she was!
That's pure Oscars gold right there. 
Every year the Oscars always have a moment that will be remembered for many years—Ellen DeGeneres' record-breaking selfie and Leonardo DiCaprio's win, to name at least two—but when it's a moment that makes history...that's something extra special. With the Academy Awards just around the corner, we'll be eagerly waiting to watch what happens when Jimmy Kimmel takes the stage to host.
For complete Oscars coverage, tune in to E! News at 7 p.m. and Fashion Police at 8 p.m. on Monday, Feb. 27.