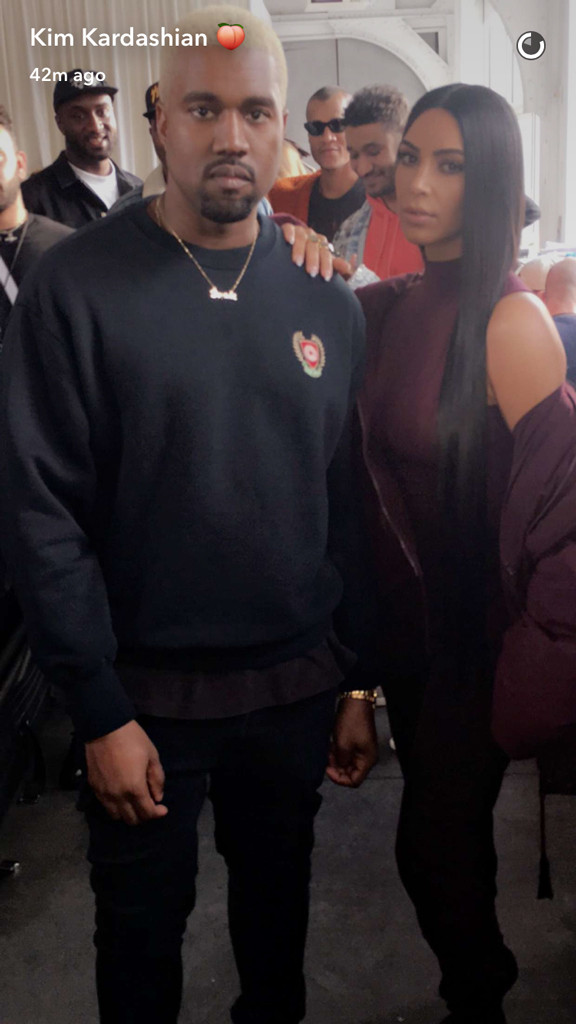 Snapchat
Looks like Kanye West kept Yeezy Season 5 (mostly) exclusive to those inside Pier 59 Studios.
The rapper-designer kicked out all credentialed press moments before the presentation was set to begin on Wednesday afternoon, E! News confirms. Additionally, attendees were not allowed to take photos, video and post on social media, though details and snapshots did make it online.
Sitting in the front row was Kim Kardashian, dressed head to toe in a burgundy sweatsuit. The E! reality star was photographed in New York City wearing the same outfit earlier today.