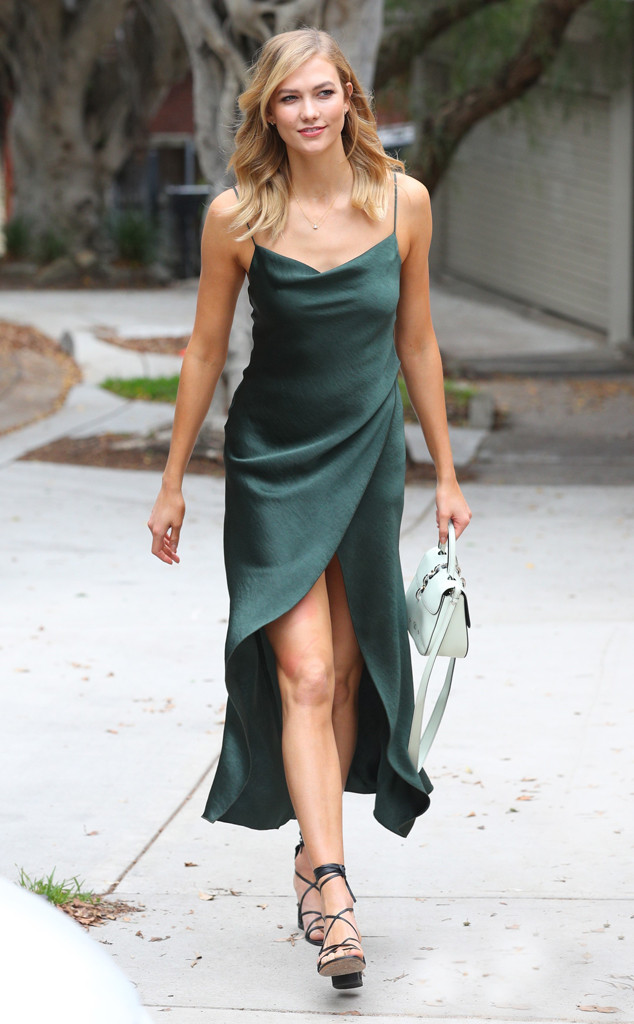 Backgrid AU / AKM-GSI
Karlie Kloss' latest photo shoot for Vogue, in which she appears as a Japanese woman, caused backlash on social media this week, and now the model is apologizing for appropriating a culture that's not her own.
The 24-year-old model released her statement on Twitter. "These images appropriate a culture that is not my own and I am truly sorry for participating in a shoot that was not culturally sensitive," she wrote. "My goal is, and always will be, to empower and inspire women. I will ensure my future shoots and projects reflect that mission. Sincerely, Karlie."
The controversial photos feature Karlie with a painted white face, a black wig, a traditional Japanese robe and black flip-flops. She poses in front of walls with Japanese tiles while holding a basket full of branches and also stands by a water well washing her hands.