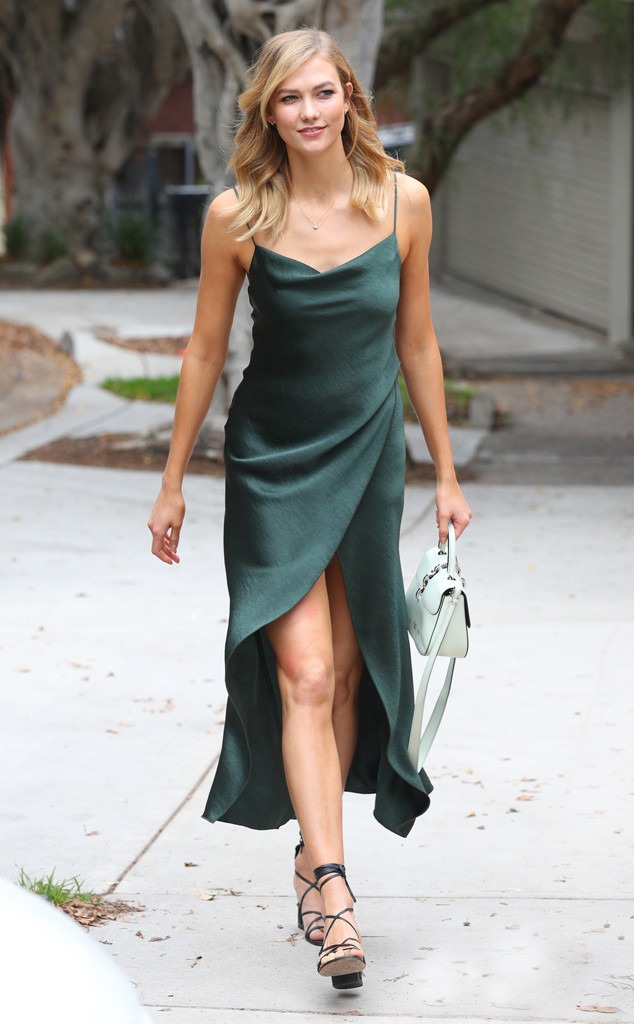 Backgrid AU / AKM-GSI
Karlie Kloss' latest photo shoot for Vogue, in which she appears as a Japanese woman, caused backlash on social media this week, and now the model is apologizing for appropriating a culture that's not her own.
The 24-year-old model released her statement on Twitter. "These images appropriate a culture that is not my own and I am truly sorry for participating in a shoot that was not culturally sensitive," she wrote. "My goal is, and always will be, to empower and inspire women. I will ensure my future shoots and projects reflect that mission. Sincerely, Karlie."
The controversial photos feature Karlie with a painted white face, a black wig, a traditional Japanese robe and black flip-flops. She poses in front of walls with Japanese tiles while holding a basket full of branches and also stands by a water well washing her hands. 
Fans were not happy with the leaked photos. "In 2017, Karlie Kloss is featured in US Vogue in yellow face," one Twitter user wrote. "Absolute madness but I can't say I'm shocked."
"Emma Stone, Scarlett Johansson, and Tilda Swinton turn to Karlie Kloss. 'Your turn, girl,'" wrote another. "Karlie on phone: 'Hello, Vogue? Make me Asian.'"
Another Twitter user commented on editors' constant choices to not hire models of the right ethnicity. "omg... can creative directors get the right models for the culture they're trying to portray? is it that f--king hard?" the user noted. "And I understand models have no control but Karlie Kloss knows the Vogue shoot is a mess? Use your voice? They need u more than u need them."
E! News has reached out to Vogue for comment.