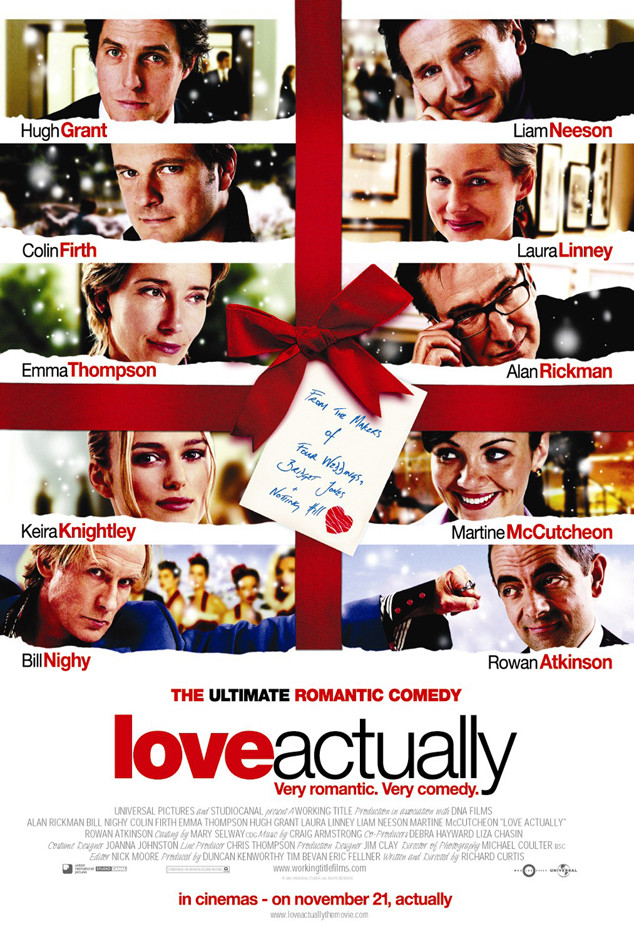 Universal Pictures
Need further proof that love actually is all around us?
British broadcaster Emma Freud announced Wednesday that Love Actually director Richard Curtis is reuniting the film's cast for Red Nose Day in the U.K. late next month. Addressing her 167,000 Twitter followers, Freud wrote, "30 minutes til we announce a new and unexpected and really gorgeous new thing for this year's @rednoseday campaign... worth the wait..."
After keeping fans on their toes for half an hour, Freud shared the "big announcement" with the world. Curtis "is reconvening the cast" for this year's Comic Relief special, and it will be called Red Nose Day Actually. "The cast are standing by," she said. "Filming starts tomorrow."
Freud added that the script is "still being written."
"Any story developments you'd like to see?" she asked. "Ideas welcome."