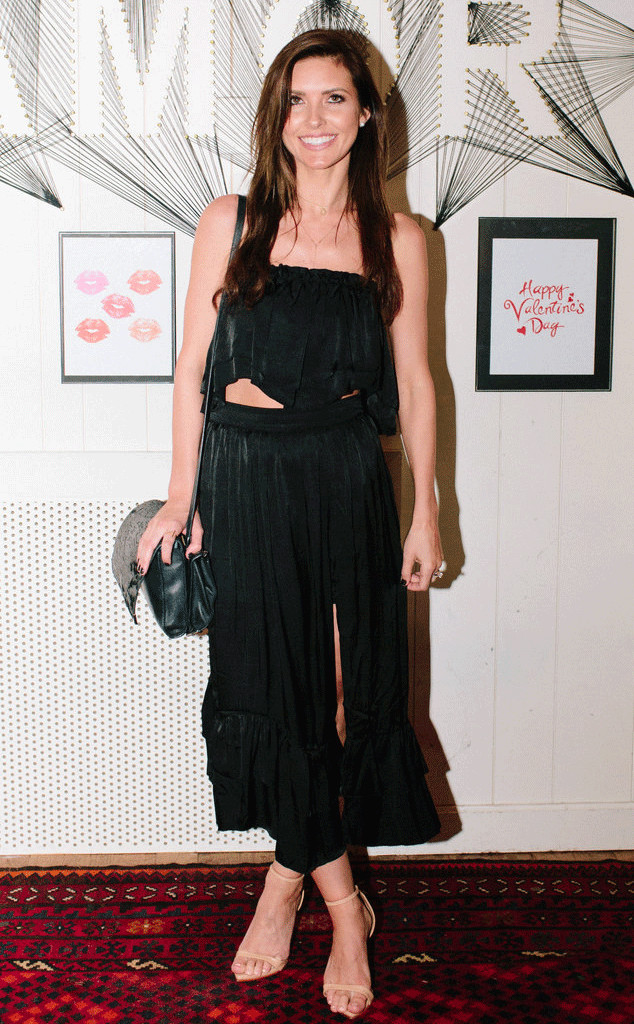 Courtesy of 102.7 KIISFM
Nearly seven years after the final episode of The Hills aired, it appears all the alumni have taken a step into the next chapters of their lives.
No, we're not talking about any new reality shows, but rather their life beyond the cameras, at home with their loved ones.
For example, Whitney Port just announced she's pregnant last week, while Lauren Conrad broke the news in January. Obviously, Kristen Cavallari is busy with her brood of three little ones, and Audrina Patridge gave birth to her baby girl in June of last year.
Now, Audrina is opening up about what it's like watching everyone reach such major milestones.
The PREY SWIM swimsuit designer chatted with E! News at 102.7 KIISFM's Pick Your Purse Party and dished about Lauren and Whitney's announcements. "It was amazing. Finally! The five main Hills girls are all married or pregnant or moms," she said, including Heidi Montag, who married Spencer Pratt in 2009.