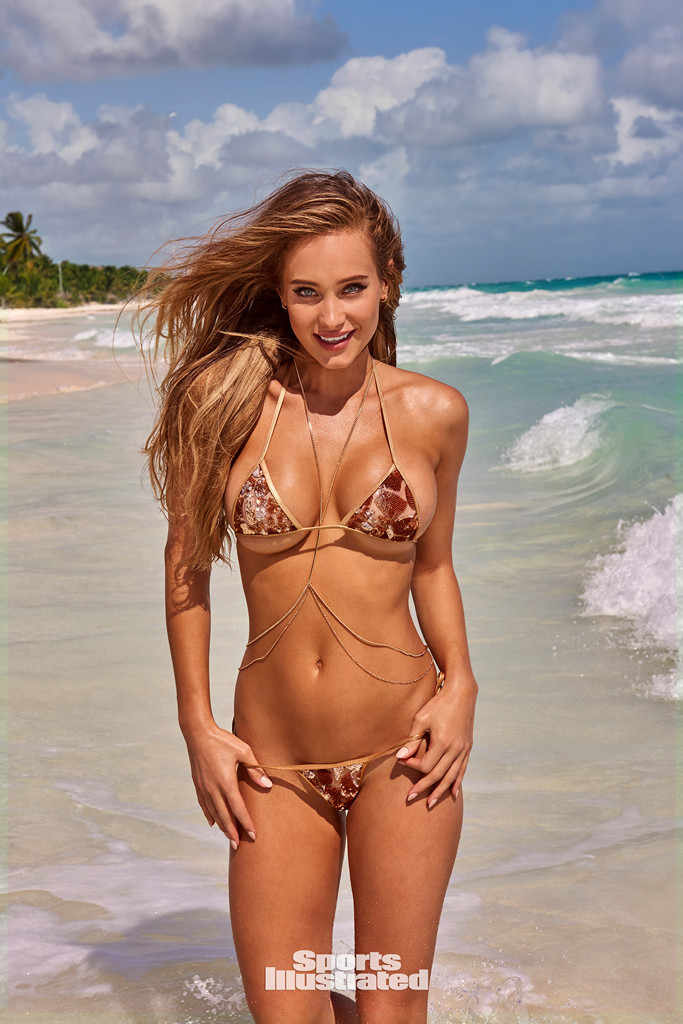 Ruven Afanador/Sports Illustrated
After her hot feature as the 2015 Sports Illustrated Swimsuit Issue cover model, Hannah Jeter (previously Hannah Davis) is wowing us again, not only with her second cover appearance, but also because she's going to be a mom!
This is Jeter's fifth appearance in the legendary swimsuit issue, but it will be her first time as a mom-to-be.
The 26-year-old model is expecting her first child with hubby and Major League Baseball legend Derek Jeter. The two tied the knot in Napa Valley last July and are ready to start a family.