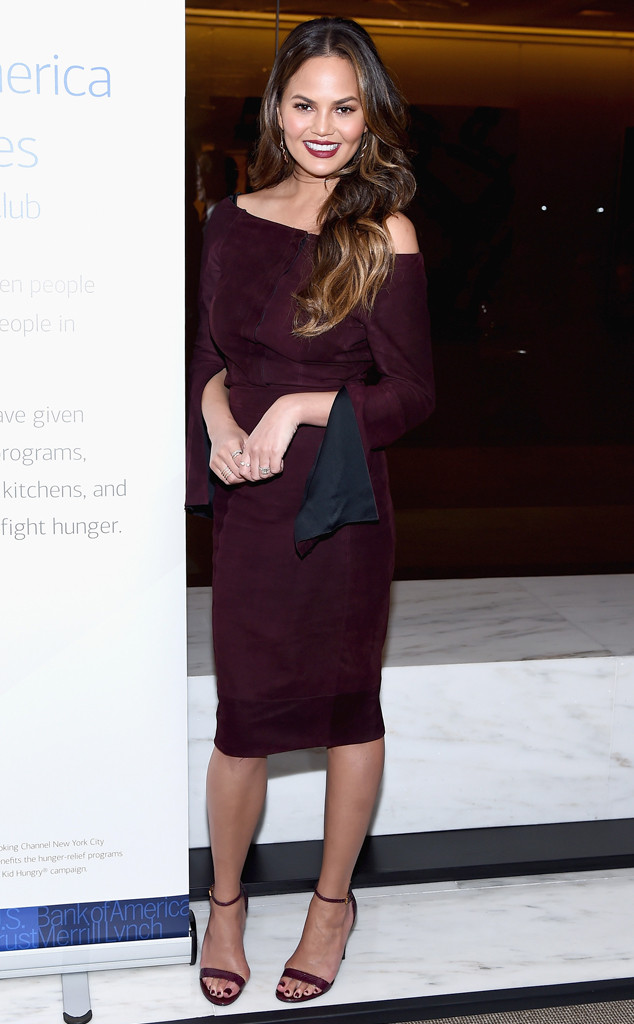 Dave Kotinsky/Getty Images for NYCWFF
Oops?
Primping, pampering and de-greenifying are all likely to be on Chrissy Teigen's beauty agenda for the 2017 Grammys.
The model and Lip Sync Battle star got a little messy eating Fun Dip candy Saturday, one day before the show.
"I ate fun dip with my fingers last night and I'm stained and Grammys are tomorrow," she tweeted. "I've tried everything please help."
"You're supposed to use the edible stick not your fingers," one user wrote, to which Teigen responded. "I ate it first."