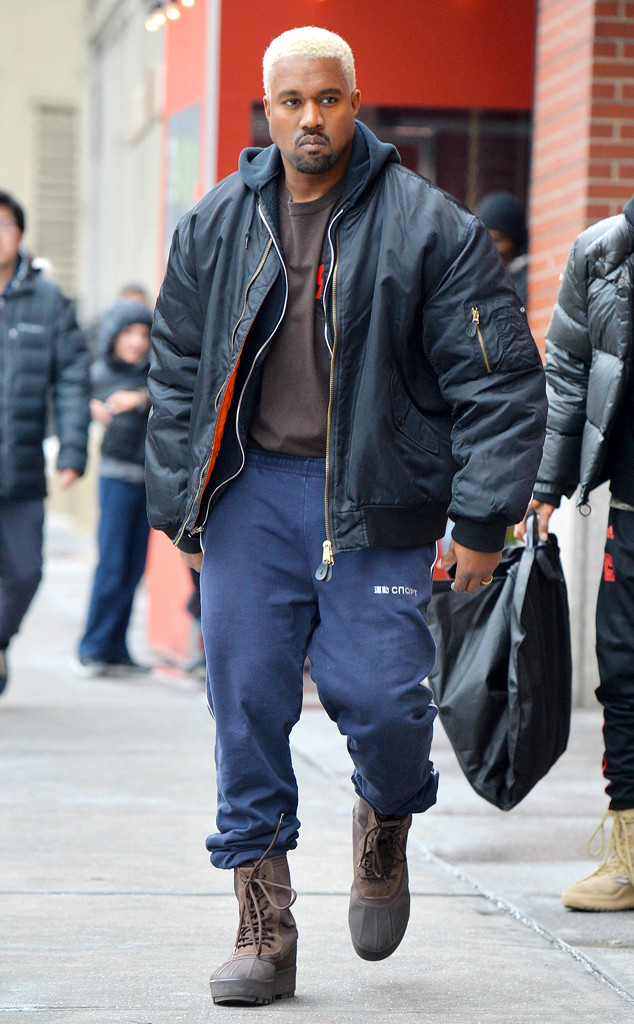 JosiahW / AKM-GSI
This is the new Kanye, the super blond Kanye...
Kanye West stepped out in New York City Friday sporting a new look: Hair dyed white platinum blonde, marking the lightest color he's ever had.
The rapper had had his hair dyed a darker shade of blond in December, after he left a Los Angeles hospital, where he was treated for exhaustion for over a week. He then added colorful streaks to his 'do and his dark hair later grew back.