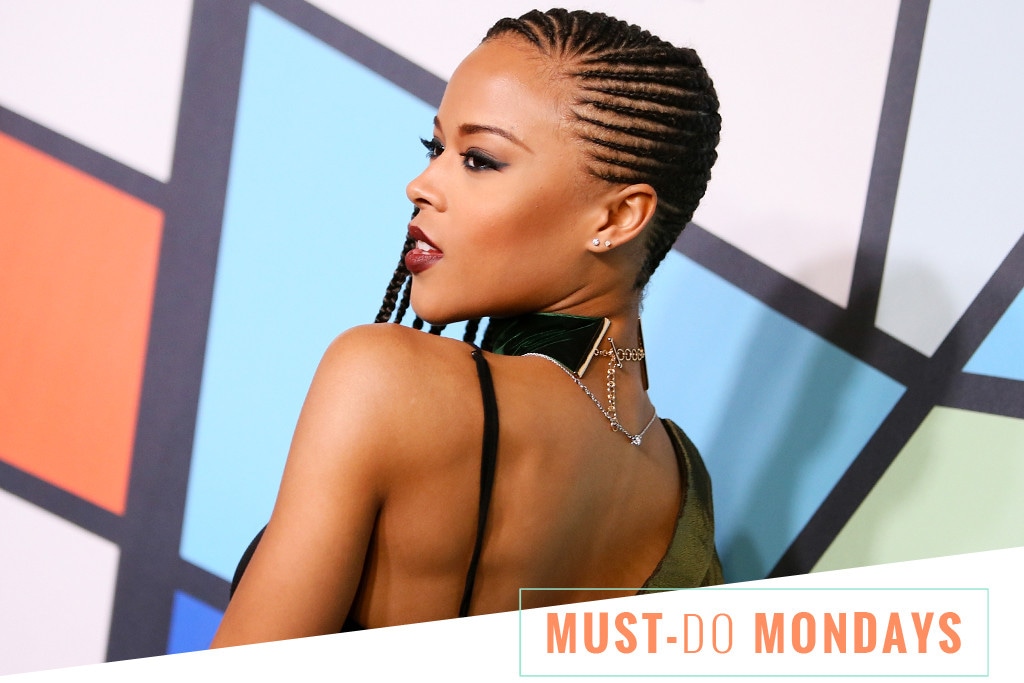 David Livingston/Getty Images
Coconut oil is the answer.
Just ask Empire star Serayah, who stunned in cornrows that elegantly wrapped around her head at the Essence Black Women in Music event.
"When my hair is natural, it's curly and big. It's a lot to care for. Plus, there's a lot of pressure when the lights come on to look a certain way. It's easy to overwork your hair," she told E! News. "The braids free me from all of that. I can wake up in the morning and go. I can work out without having to worry about my hair."
To maintain her braids, the singer-slash-actress relies on coconut oil.
David Livingston/Getty Images
There are a million ways to use the natural product, from lotion to an alternative cooking oil (although we hope you aren't using the same jar for everything). But, there is one way that may trump the others.
"Before we go to sleep, we put coconut oil in our hair. Then, we put on bonnets and a silk wrap to lay down our edges," said Chloe Bailey, half of the sister duo Chloe X Halle.
The talented two, who are signed to Beyoncé's music label, have made a serious case for hair locs, consistently wearing fun, intricate new styles. When asked about the secret to healthy hair, Chloe responded, "My sister and I love coconut oil. It keeps our edges healthy and our hair full."
The vitamins and fatty acids found in the oil provide deep penetration into hair follicles and the scalp, instantly moisturizing your locks. Adding shine and softness, the natural formula prevents breakage (great for split ends), and can be used as a hair growth stimulant. When you're battling unhealthy hair, if easy to be swayed by expensive products that promise the same benefits. Yet, no matter your budget, coconut oil is the answer. When use with other products, coconut oil allows the hair to better absorb treatments and moisturizers. 
Is this essential product missing from your beauty routine? Shop Chloe and Halle's bedtime haircare routine below!
Alternative to coconut oil:
How do you use coconut oil?