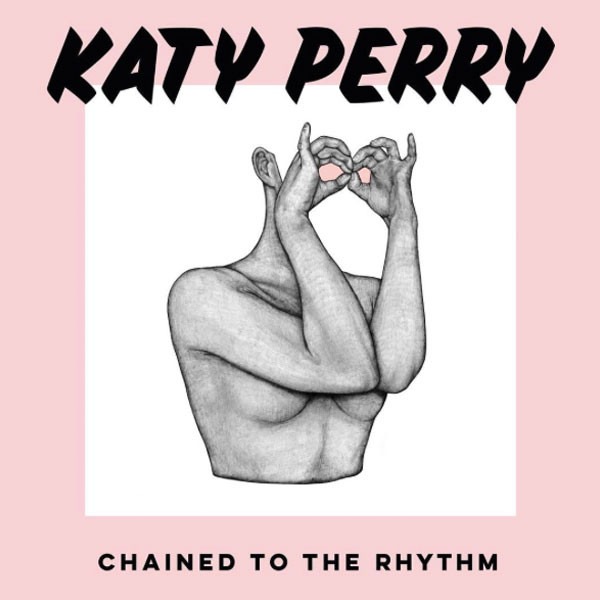 Capitol Records
Katy Perry's newest music will have you chained to the dance floor. 
After four years without a new studio album, the 13-time Grammy nominee officially launched the buildup to her fifth record with a new track, "Chained to the Rhythm,"  hitting the charts early Friday. 
Though the song sounds like a soon-to-be party classic with its easy pulse and disco elements, layered underneath the upbeat veneer, Perry delivers a strong message about awareness and activism—and, according to her, how it's lacking. 
"Are we crazy? Living our lives through a lens, trapped in our white-picket fence like ornaments—so comfortable, we live in a bubble, a bubble. So comfortable, we cannot see the trouble, the trouble," she sings. "Aren't you lonely up there in utopia where nothing will ever be enough? Happily numb."
As fans dance to the blasting track, there's a political play on words peppered throughout the chorus. "So put your rose-colored glasses on and party on. Turn it up, it's your favorite song
Dance, dance, dance to the distortion Come on, turn it up, keep it on repeat. Stumbling around like a wasted zombie. Yeah, we think we're free. Drink, this one is on me. We're all chained to the rhythm."
The single, which Perry co-wrote with Max Martin, Sia, Ali Payami and Skip Marley, also features a rap by Marley aimed at people in high positions of power. "It is my desire, break down the walls to connect, inspire. Ay, up in your high place, liars. Time is ticking for the empire. The truth they feed is feeble as so many times before. They greed over the people. They stumbling and fumbling and we're about to riot. They woke up, they woke up the lions."
Now that the star is confirmed to take the stage at the Grammys this weekend, we have one guess what song she'll be singing Sunday night.