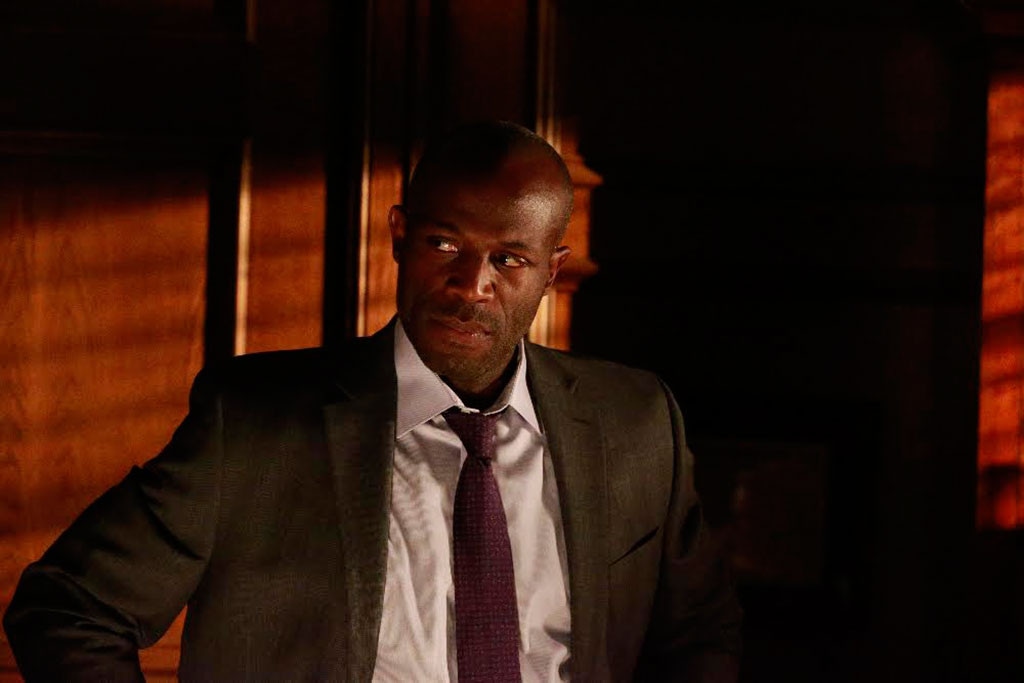 ABC
If, after watching tonight's new episode of How to Get Away With Murder, you thought things couldn't much darker than Wes' body going missing—and Nate getting framed for it—while Annalise had to incite violence against herself to finally get released on bail, Billy Brown has some bad news for you.
"I can succinctly say it gets darker and more treacherous and there's more suspects than ever," the actor told E! News. It's clear after tonight's episode that the desire conspiracy at the D.A.'s office to destroy Annalise (Viola Davis) has a wider reach than we initially thought—and whoever is pulling the strings has no problem with taking down poor Nate in the process.
"Whatever Nate has been forced to deal with and made to confront up until now…it gets darker and more twisted and more testing for him to keep his cool and remain on course," Brown teased. "All of these forces are really trying to pull him off of where he needs to be and ultimately derail him."
That said, don't expect the strapping former cop to collapse under the pressure. "In all areas, when Nate has been up against it, it's been his own motivation to press on, move forward. If he has to go it alone, so be it. He will. He will not crumble upon the weight they have placed on his shoulders," Brown explained. "All the most recent actions from the forged signature to other suspicions with the [medical examiner] have emboldened to stay on this trajectory and do what he needs to go to get where he's headed next."
Where is he headed, exactly? Brown wouldn't say, but he did offer up one eyebrow-raising tease. "I'll share this with you: Lahey has, and he always has had, his own motivation. Not just to clear his name, that's sandbox dialogue," he revealed. "He's got bigger things that he's going after and each of them, we'll slowly discover what those are."
As for where the show is headed, even Brown admitted that the pressure mounting on Annalise and those in her orbit is beginning to seem insurmountable. (Seriously, what chance does she have at having any sort of career ever again, should she clear herself of this?!) "Maybe Viola knows how the board looks in [creator] Pete [Nowalk's] vault, so to speak, in the secret chambers. But for me, number nine on the call sheet, I've got no f--king idea what's coming up," he said, laughing. "At the table read, we get the material and, yes, to answer your question, I walk out of the table read and go, 'Wow. Where the f--k are they going to go from here?' It's crazy."
That said, Brown's keeping his faith in Nowalk and the creative staff behind the show. "Pete has the glean and the wink in his eye," he said. "And he and our writers get back to the war room and make it happen."
Who do you think forged Nate's signature to have Wes' body moved? Share your theories in the comments below!
How to Get Away With Murder airs Thursdays at 10 p.m. on ABC.