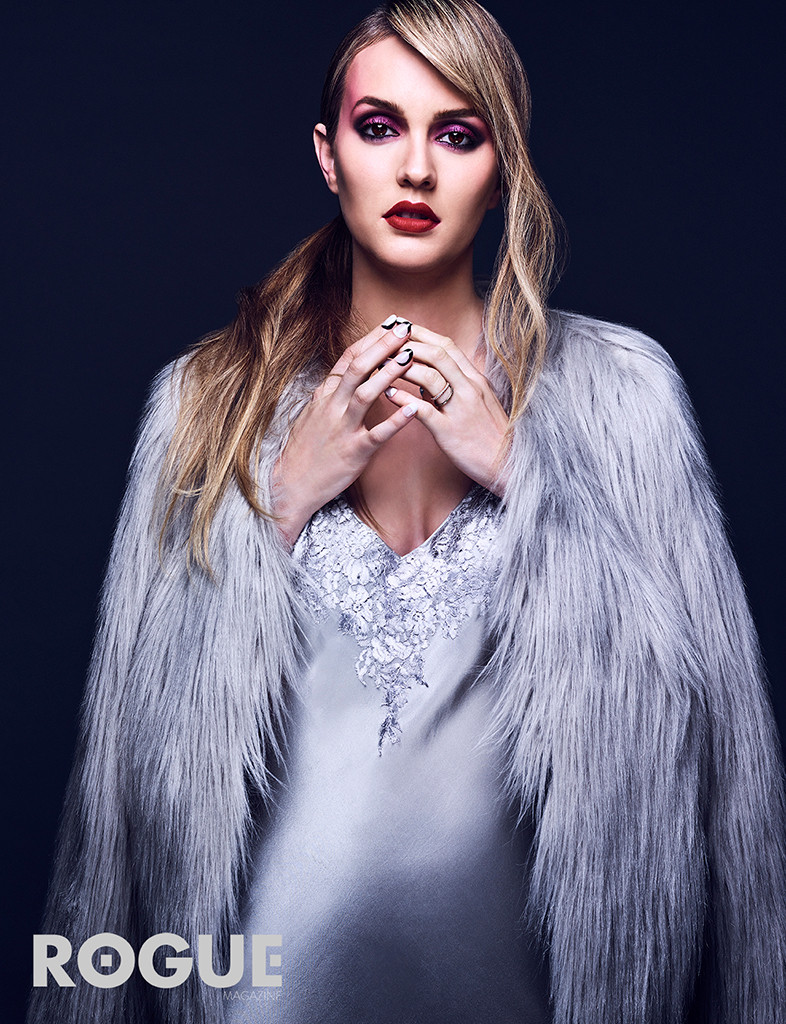 Rogue Magazine
Leighton Meester looks back on her Gossip Girl days fondly, but isn't hoping to reprise her Blair Waldorf character any time soon.
The actress stuns on the cover of Rogue magazine's most recent issue, one of her first major gigs since she and husband Adam Brody welcomed their first child in 2015. As Leighton, 30, prepares to star in Fox's Making History, she caught up with Rogue about making the transition from the cult classic drama to a brand new series.
"I think I'm different," she explained, adding, "I started Gossip Girl 10 years ago when I was 20, and I'm 30 now. I loved doing it, and now I'm doing something else that I love, and something new that's a little bit more my taste as a 30 year old, something I've grown into."