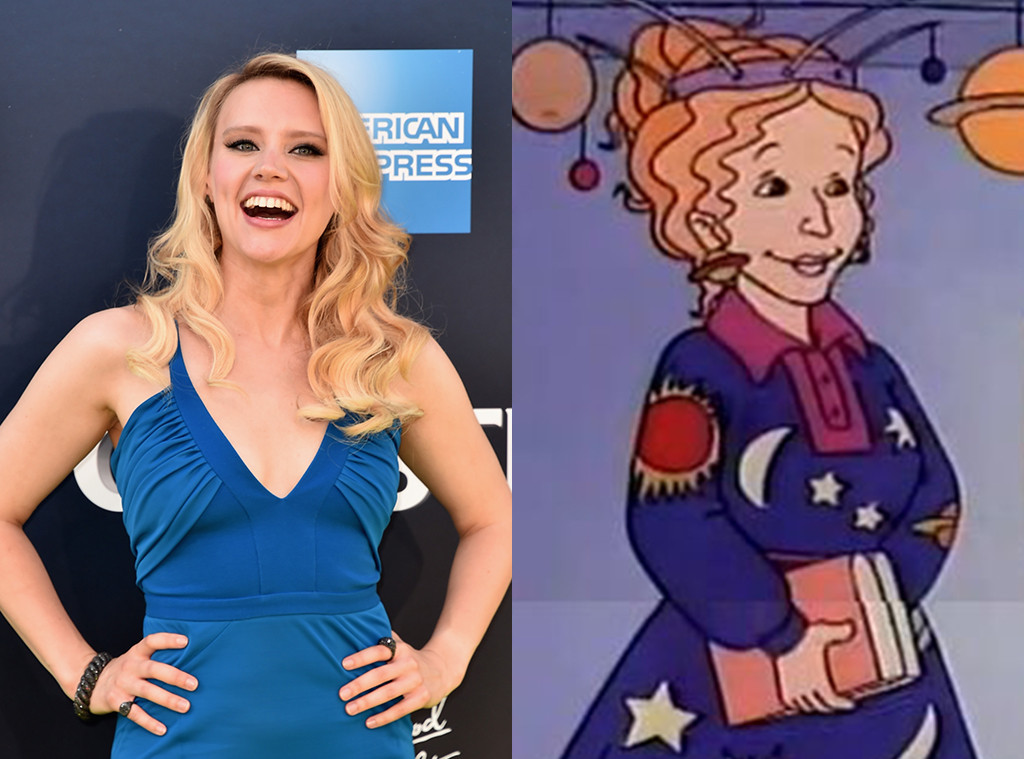 Getty Images; PBS
UPDATE: E! News has confirmed that Kate McKinnon will voice the character of teacher Fiona Frizzle in Netflix's The Magic School Bus: Rides Again. Fiona is the sister to the original's Ms. Valerie Frizzle, famously voiced by the legendary Lily Tomlin.
________
Who's ready to get messy? Kate McKinnon, that's who!
The Emmy-winning SNL star is joining Netflix's highly-anticipated reboot of the beloved animated children's series The Magic School Bus, assuming the role of Miss Frizzle, the eccentric and wildly red-haired teacher whose unorthodox methods of demonstrating science to her third-grade students sometimes involved shrinking down to microscopic size or diving deep under the ocean. The streaming service announced the inspired bit of casting at a press event in New York City..
The modernized version of the classic series will be called The Magic School Bus Rides Again and will be computer-animated, as opposed to the traditionally-animated original. Originally announced as The Magic School Bus 360, the reboot has been in the works at the streaming giant since 2014.
McKinnon replaces Lily Tomlin, who won a Daytime Emmy for her work as Miss Frizzle on the original, which ran for four seasons from 1994 to 1997 on PBS.
Is McKinnon the perfect person to step into Miss Frizzle's shoes? Let us know your thoughts in the comments below!
Netflix has yet to announce a premiere date for The Magic School Bus Rides Again.