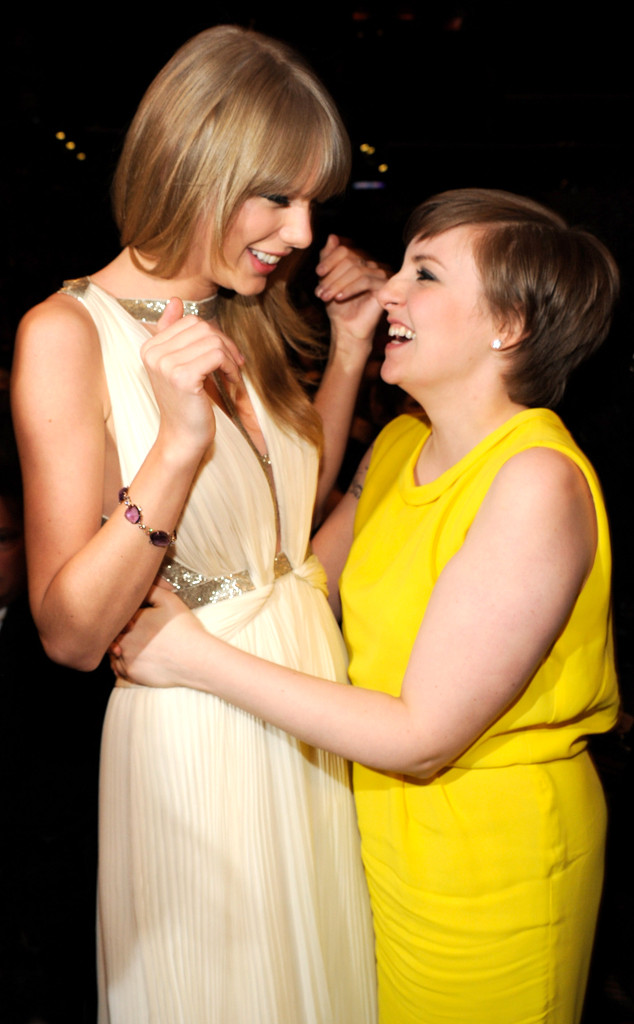 Kevin Mazur/WireImage
Lena Dunham finds no fault in Taylor Swift's dating style.
The Girls star defended her close friend during an appearance on The Howard Stern Show on Monday, telling Howard Stern that just because Swift has reached a superstar level of fame, it doesn't mean her personal life is up for criticism.
"I think that young woman… it's so hard," she shared. "I think about the relationships that I had in my early twenties and if they had been public, it would've been a disaster. And also, I mean, not to repeat age-old feminist points, but it's like you know, any male actor her age who's going out and dating is applauded and to just have a perfectly normal amount of romantic partners but be held to impossibly high standards by the press, like it's just an unfair and unwinnable game."
Swift most recently dated Tom Hiddleston for about three months last summer, and before that, the "Style" songstress and Calvin Harris were together for a year and a half.