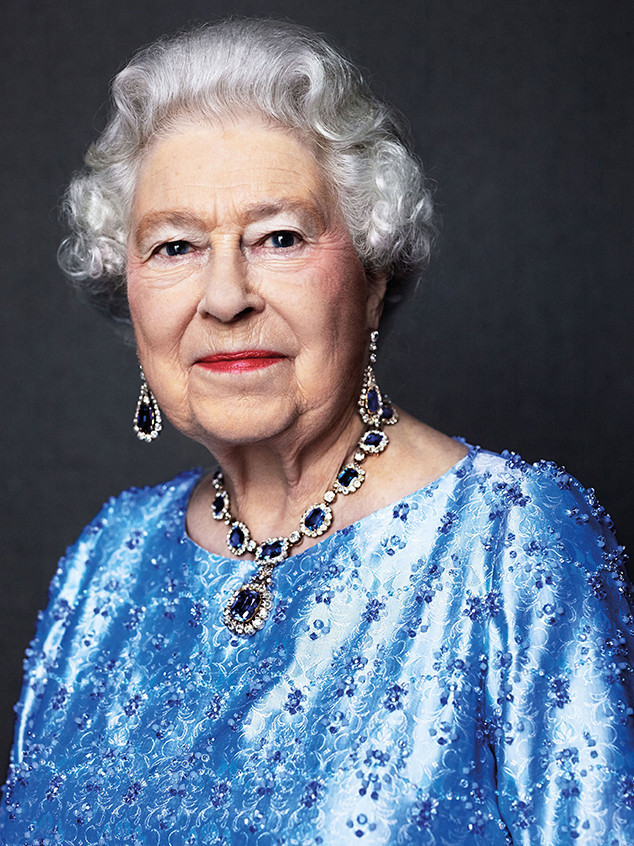 David Bailey/Press Association Images
Queen Elizabeth II is ringing in her sapphire jubilee with the most fitting accessories.
On the 65th anniversary of her accession to the British throne, the 90-year-old monarch appears in a reissued portrait in honor of the special anniversary.
It would not be a sapphire jubilee without a few actual sapphires, so the queen is sporting diamond-encrusted blue stones gifted to her by her father, King George VI, for her wedding to Prince Philip, Duke of Edinburgh in 1947. After George's death in 1952, a then-25-year-old Elizabeth assumed the throne.
Following with the color scheme, the royal also dons a blue dress with complementary floral beading while silver curls frame her face. The portrait was originally taken in 2014 by photographer David Bailey.
"She has very kind eyes with a mischievous glint," the photographer said of the queen. "I've always liked strong women, and she is a very strong woman."