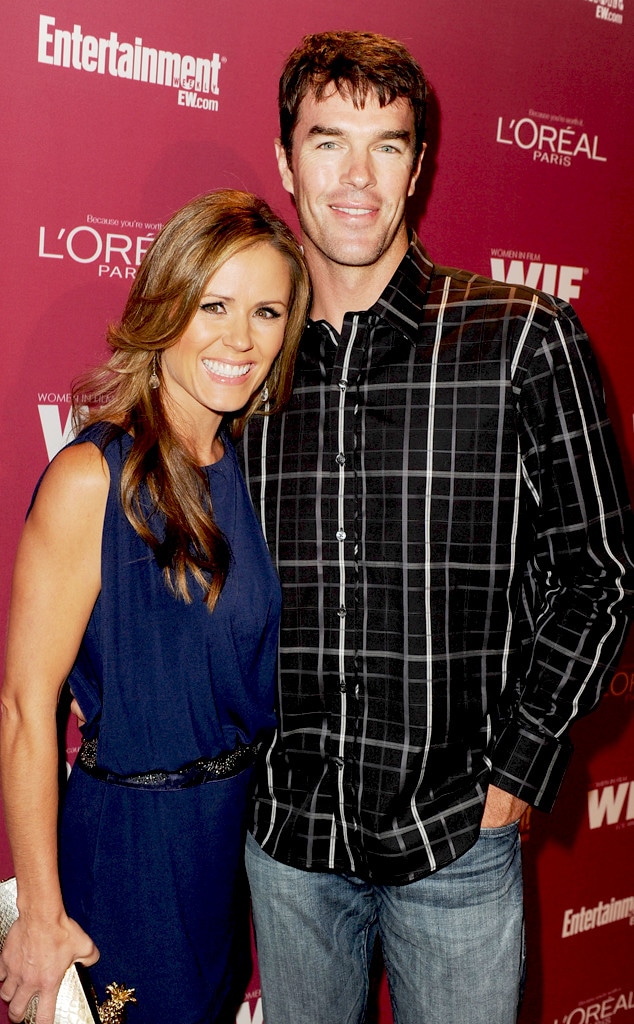 Kevin Winter/Getty Images For Entertainment Weekly
Trista Sutter and Ryan Sutter are proof that not all Bachelor couples are doomed.
The pair found love on the very first season of The Bachelorette in 2003 and wed later that year. Now, 14 years later—after much doubt and many Bachelor breakups—they've defied the odds and are still married with two children, Maxwell Alston Sutter, 9, and Blakesley Grace Sutter, 7.
The pair chatted with Good Morning America Tuesday and admitted there was lots of doubt surrounding their relationship from the start. "Simon Cowell sat on a couch with me, and he's like, 'I give it two weeks,'" Trista recalled shortly after the two got engaged.
So how did they manage to overcome the curse that typically strikes the reality show's couples?
Trista said it boils down to three things: resilience, gratitude and forgiveness.
"I think forgiveness is a big one because no one's perfect," she told GMA. "Neither of us are perfect."
After getting engaged, the couple decided to move out of the spotlight to a small town outside Vail, Colorado, where Ryan is a firefighter, and Trista works as an author and blogger.
"It's an awesome place to raise kids," Ryan explained.
But other than their focus on their children, the couple also makes sure to focus on one another, maintaining the spark they had from the start.
Trista said her hubby still carries out romantic gestures like he did on the show. Just recently she recalled, "He wrote me a sweet card, you know just out of the blue."
So does he still have the final rose she gave him 14 years ago?  "He does," Trista revealed with a smile, "In the closet upstairs."
On one final note, the couple left this season's Bachelor Nick Viall with some advice.
While Ryan admitted, "I actually love that they've added [Corrine Broll] to the mix because it's really fun to watch," he also noted, "Eventually it has to get, like, serious if he wants it to get serious. And she's gotta go because she's just a distraction."