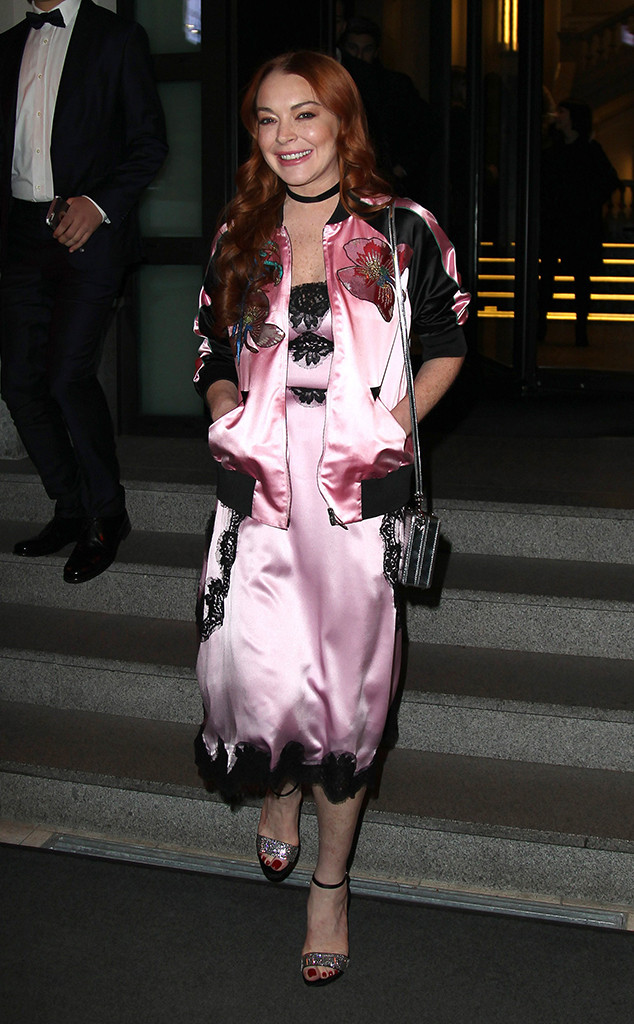 Xposure / AKM-GSI
Lindsay Lohan is up to an old trick.
During an interview on KIIS 106.5's Kyle and Jackie O on Monday, the actress phoned in to talk about her new life in Dubai, why she purged her Instagram account and her rumored conversion to Islam, particularly in regard to the Arabic on her account bio.
"If you guys in Australia really cared about me, then you would have noticed [the phrase 'Alaikum salam']'s been there for about two years," she retorted.
Then, the hosts brought up President Donald Trump's previous comments to Howard Stern about her, including calling her "probably deeply troubled" and musing about her bedroom behavior. However, Lohan kept her cool and delivered a diplomatic response.
"I wish him the best. We live in a world of societies that consistently fault in people...taking someone else down is never the answer and I think we all know that," she said.