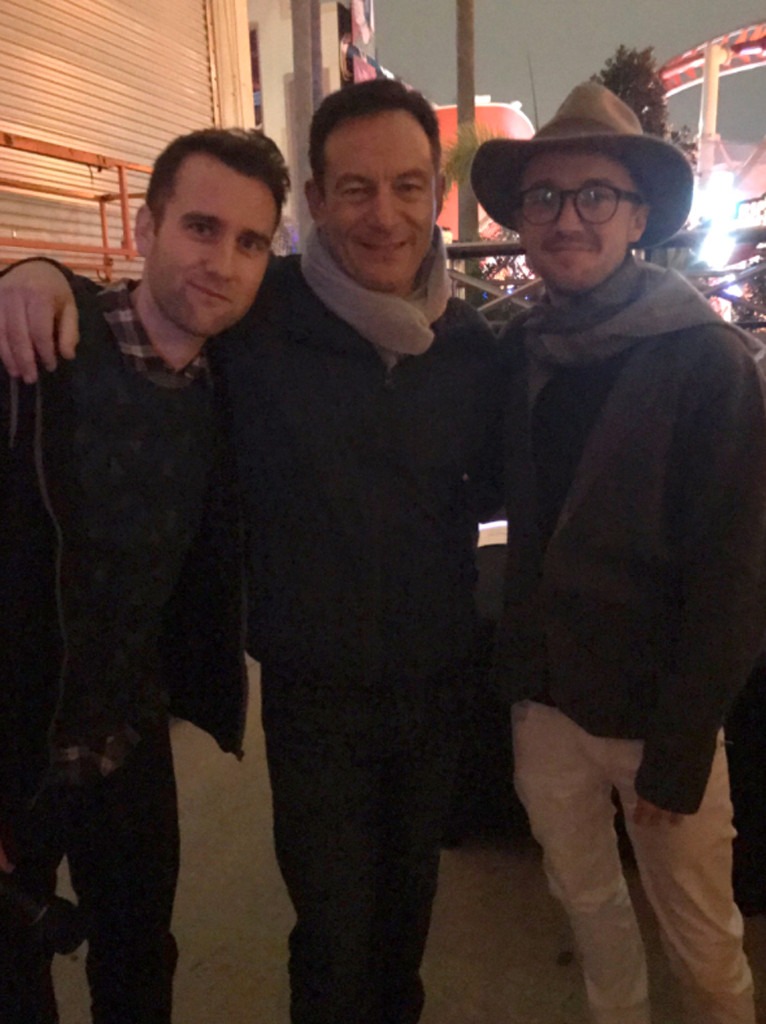 Twitter
The magic of Harry Potter continues to live on in more ways than one.
Recently, Jason Isaacs decided to experience The Wizarding World of Harry Potter at the Universal Orlando Resort. But instead of going alone, the Hollywood star decided to bring a few co-stars along for the journey.
In several social media posts shared Monday evening, fans got to witness some of the films' characters come together for a special reunion.
"Me, @TomFelton & @Mattdavelewis marvel at them getting older as I get younger," Jason shared on Twitter while posing with Tom Felton and Matthew Lewis. "To all the Potter fans who remind us to fight for the light."
Soon after, he posed for another picture with cast member Warwick Davis.
"Here's the album cover," Jason joked on Instagram. "Now all we have to do is come up with the songs. Titles anyone?"
The posts caught the attention of thousands of Potter Heads including author J.K. Rowling who shared one of the photos with the heart and lightning bolt emoji.
During the visit, the cast was able to celebrate the fourth anniversary of the Wizarding World of Harry Potter. Along the way, some stars were able to experience the rides and attractions with fellow parkgoers.
"Me and the wizarding blond bombshell reunited and wandered around Universal's #wizardingworldofharrypotter extremely cognito," Jason shared. "A welcome escape from the horrors of the world until we answered questions on stage and were reminded what the stories were all about: fighting fascism, embracing diversity and never giving up hope. Suddenly seemed a lot less fantastical."
He added, "Still, huge love and thanks to all the Potterites who made it a glorious weekend. You're all brilliant - even the tragically unSlytherin. X"
(E! and Universal Orlando Resort are part of the NBCUniversal family).