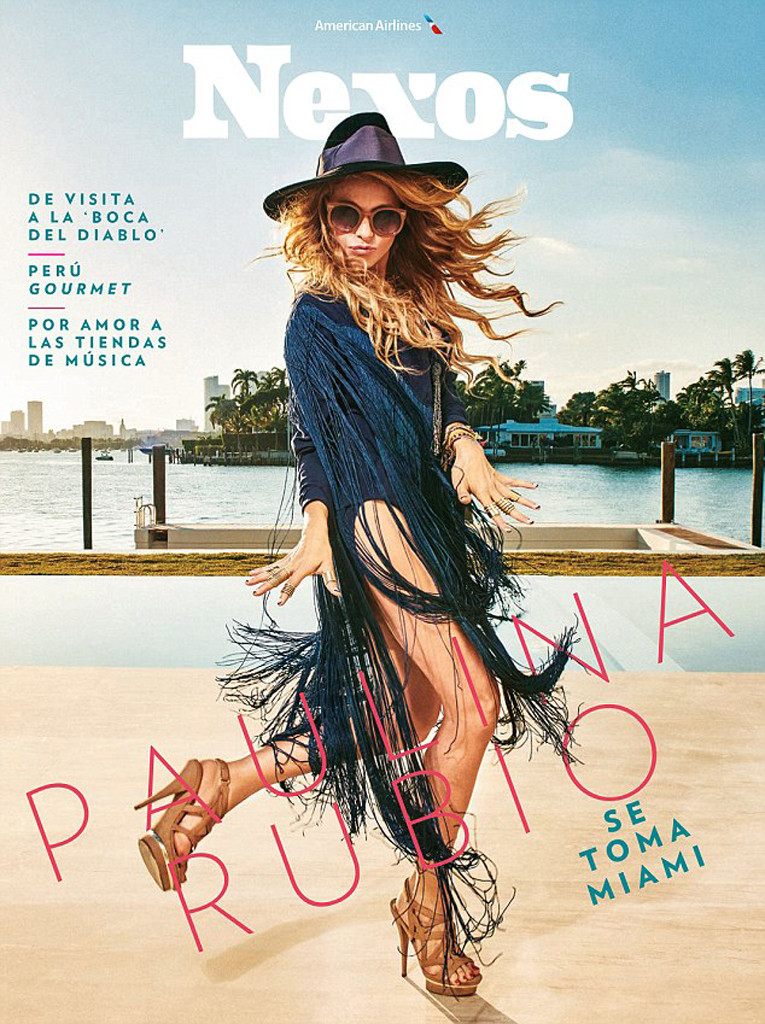 Gio Alma, American Airlines, Nexos Magazine
Paulina Rubio is living a musical and personal awakening, writes Nexos Magazine.
The place that she calls home is Miami Beach, and she explains that she decided to move there in 1992 for a variety of reasons and has stayed there ever since.
"I really, really wanted to live here. I came with visions of the American Dream of Julio Iglesias and Gloria and Emilio Estefan. My mother has always been based in Los Angeles, and I was so excited about discovering Miami, its beaches, its climate, its beautiful mix of people. I saw it as the next major Latin capital.It was also a little about rebelling. I wanted my independence, and at that time I still had to ask for my mom's permission."