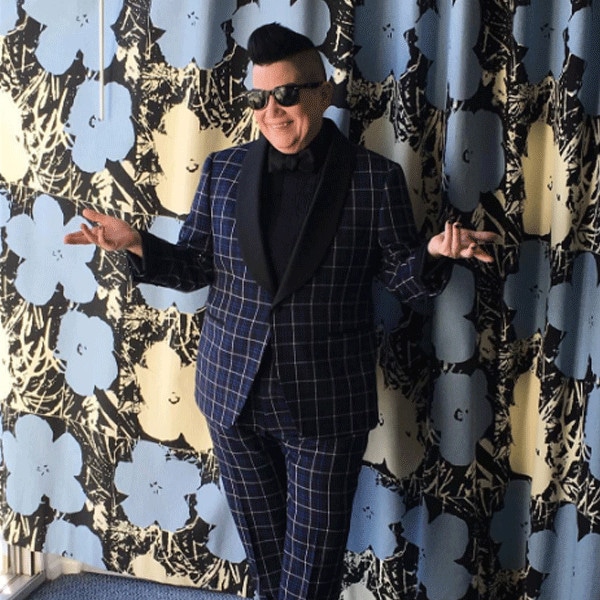 Instagram
Lea DeLaria is single and ready to mingle—a lot.
"I'm the lesbian Jack Nicholson," the Orange Is the New Black star told me yesterday at the SAG Awards. "I'm dating a lot, dating a lot of young girls. That's where I am right now.
"I'm not going to waste this fame," she added. "I'm going to get as many 20-something girls as I can get my hands on."
DeLaria announced just three weeks ago that she and Chelsea Fairless had called it quits. DeLaria popped the question about two years ago.
They revealed they were no longer together by posting a photo on Instagram of themselves with Michael Jackson and Elizabeth Taylor at Liza Minnelli's wedding to David Guest.
"Apparently this was an eerily prophetic choice of engagement photo as our relationship has since gone the way of David and Liza, with one small exception: our split is amicable," the caption read. "Please exclude us from the tragic and basic celebrity breakup narrative. We were happy together for four years and will remain in each other's lives. In fact, we look forward to finding new ways to torture each other. We would like to thank our incredible friends and families for their love and support ❤ xoxo Lea &@female_trouble."
DeLaria told me that she and Fairless are still really close friends. "It was hard for both of us in the beginning, but we're good," she said. "Anyone who has ever met Chelsea knows this—she's an amazing human being. I can't imagine my life without her."
Or her look at the SAG Awards without her. "She's still my stylist," DeLaria said. "She put me together today!"
For complete SAG Awards coverage, watch E! News Monday, Jan. 30, at 7 p.m. and 11 p.m. And don't miss the Fashion Police 2017 SAG Awards special Monday, Jan. 30 at 8 p.m., only on E!