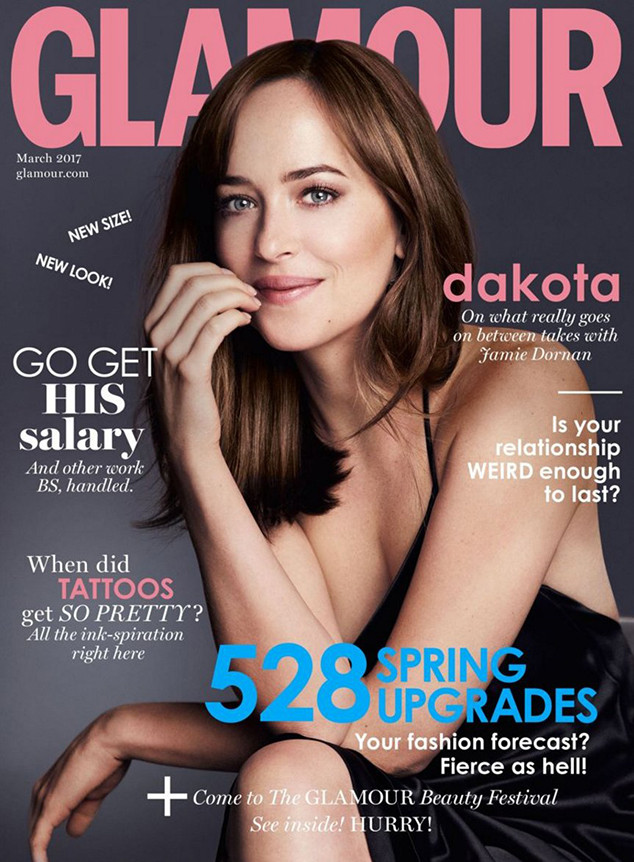 Glamour UK
The Fifty Shades franchise has opened up Dakota Johnson's world in a way she couldn't have imagined.
Reprising her role as Anastasia Steele in Fifty Shades Darker, Johnson will once again meet Jamie Dornan (Christian Grey) in the world of BDSM. But inside the pages of British Glamour's March 2017 issue, Johnson admits that she has learned so much since joining the steamy films.
"Oh some of that stuff is just so beautiful!" she says of discovering new sex toys. "When we first started on Fifty Shades, that wasn't a world I was privy to at all, and I soon found out there are all these different tiers. There are some things out there that are really grimy and nasty, and then there are really beautiful, intricate and chic toys."