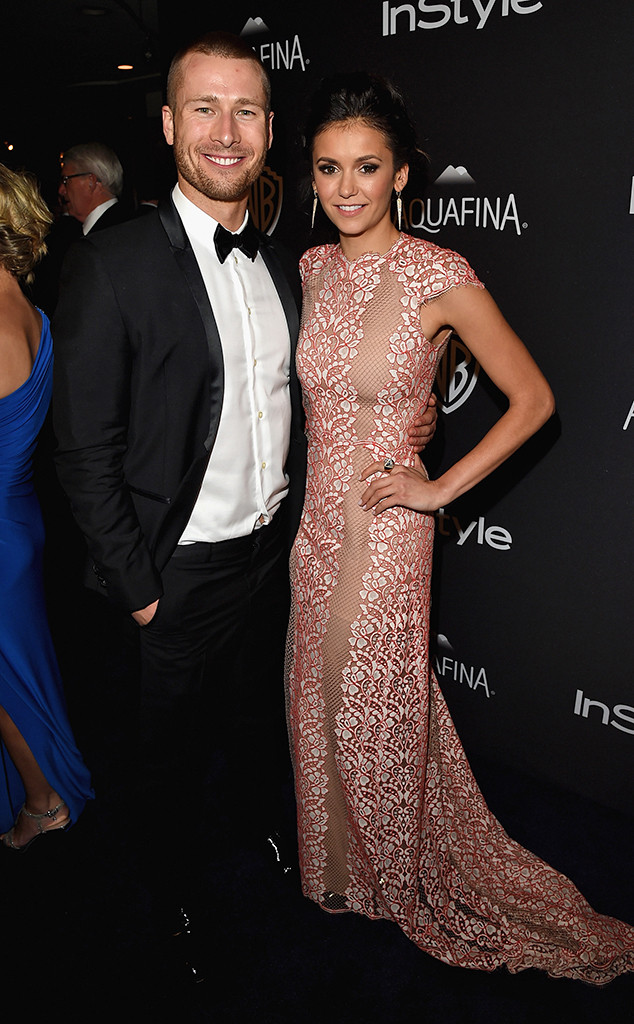 Jason Merritt/Getty Images for InStyle
Nina Dobrev and Glen Powell's famous friendship may have turned into something more.
If you've been following the Hollywood stars' social media pages, chances are you have seen the pair together on more than a couple occasions.
Whether ringing in the New Year with friends in Texas or watching UFC fight night at a onesie party, the pair appears more than happy to enjoy quality time together.
As a result, some followers have been left with a big question: Could this pair be starting 2017 on a romantic note? While a rep for the stars say "they are good friends," multiple sources tell E! News that they are in fact dating.
"They have a similar group of friends and have been seeing each other on the low for a little while," one source shared with E! News. "Glen really likes Nina. She is completely his type of gal. They know and have met each other's families. Glen is a very family oriented guy and Nina loves that about him."