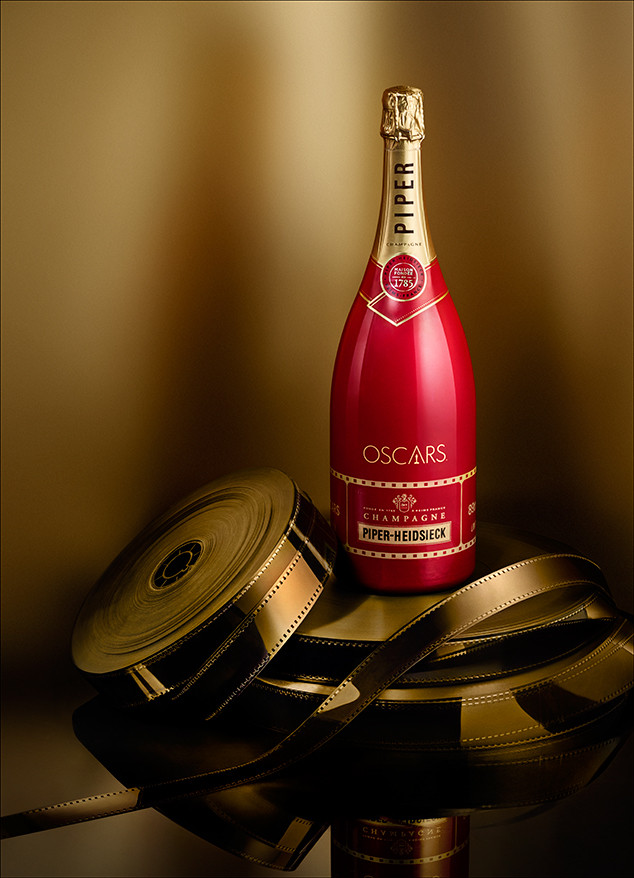 Courtesy Piper-Heidsieck
The nominations are out and what better way to celebrate the upcoming 2017 Academy Awards ceremony than priming your palette with a crisp glass of the sole champagne of the Oscars? (SPOILER: There is no better way).
French luxury champagne house, Piper-Heidsieck, announced this morning that for the third year they're coming back to Hollywood's biggest night as the champagne that will be served at the Oscars.
"On behalf of Piper-Heidsieck, I want to congratulate all the nominees for this great recognition by the Academy of Motion Picture Arts and Sciences," said Benoit Collard, global executive director of Piper-Heidsieck. "Piper-Heidsieck has a long and rich association with cinema and is proud to return to the Oscars, the ultimate arbiter of cinematic achievement in film."
They've even created a limited-edition bottle just for the evening's festivities. The Piper-Heidsieck Cuvée Brut magnum was clearly designed with luxury and grandeur in mind, this year's design being hard to miss (and therefore easy to imbibe, right?) featuring a deep-red coat embellished with gold film that encircles the bottle.
This limited-edition luxe brut will be the only champagne served at various Academy events including the nominees luncheon on Feb. 6 and then of course at the Dolby Theatre during the Oscars ceremony itself. The champagne will also be served at The Academy's official after party, The Governors Ball, where those lucky enough to take home a top honor at the end of the night can enjoy a celebratory glass of Piper-Heidsieck as they get their golden statuette engraved for the ages.
A perfectly glamorous tribute to a particularly "Hollywood" year at the movies, a la La La Land and i's groundbreaking 14 nominations. We know what they'll be toasting to come February 26. Cheers!
For complete Oscars coverage, tune in to E! News at 7 p.m. and Fashion Police at 8 p.m. on Monday, Feb. 27.