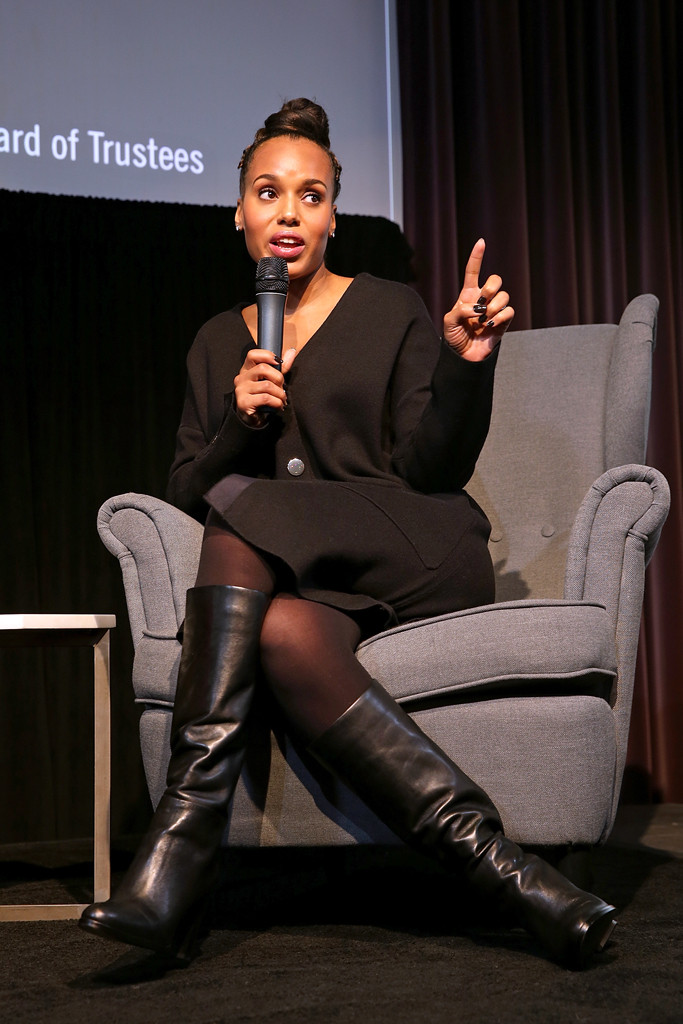 Courtesy Phillip Faraone/Getty Images for Refinery29
Kerry Washington has a long history of portraying strong complex women characters on screen.
"I look for work that makes us feel less alone not by forcing us to be part of one kind of hero's journey, but realizing that hero's come in many shapes and sizes and hues and genders and gender fluidities," the actress recently shared at The Women of Sundance Brunch in Park City.
Although it common now for there to be African American leads within television, Kerry explained that when she was first cast as the now iconic Olivia Pope in Scandal, ABC was celebrated for taking a risk.