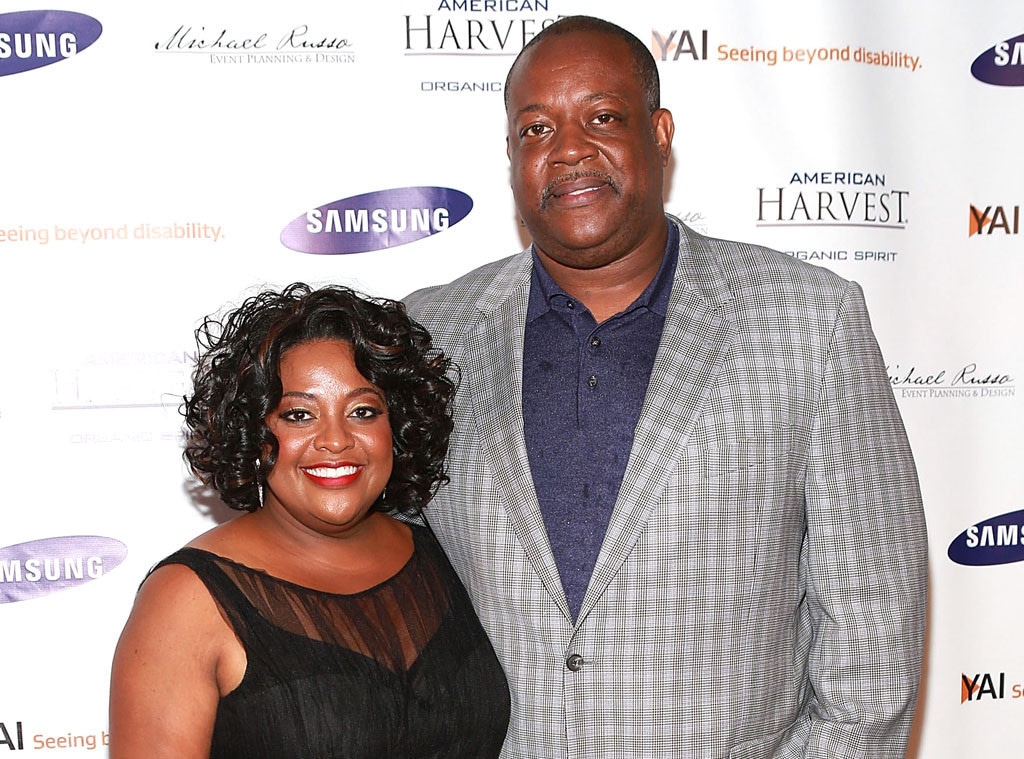 Robin Marchant/WireImage
Sherri Shepherd has quite the view on her ex-husband.
As the Hollywood actress continues a court battle with Lamar Sally, Twitter followers are getting a greater sense that these two remain far from friendly exes.
The former View co-host decided to post Lamar's dating profile from Black People Meet with a message to her fans.
"#BEWARE In court docs he says he only works 20-30 hours/wk. But his dating profile says $100k #Liar #WatchOut #Scam," she wrote Tuesday evening.
The post comes after Sherri's rep claimed a "huge victory" in the ex's ongoing custody battle.
"Just before the inauguration weekend, Shepherd had a huge victory in the California family court. Sally and his counsel were humiliated as the judge flat out denied his request and politely asked Sally to be seated in the audience, away from counsel table so he could properly dispose of the matter," her rep shared in a statement to The Huffington Post. "The California judge agreed with Shepherd's counsel Terry Levich Ross, Esq. and determined that by Sally's own agreement in two separate legal judgments, New Jersey has exclusive and ongoing jurisdiction over this child support issue and all matters must be dealt with only in that state. The amount of child support Shepherd is currently paying her ex-husband is more than New Jersey has required her to pay, so if Sally wanted to revisit the matter in a New Jersey court he would likely face having his payments reduced substantially."
But Sally's lawyer disagrees in a statement to People. "She's stating that the amount of child support she's paying is more than the state of New Jersey required her to pay. That's not true, absolutely not true. Ms. Shepherd's not paying a penny more than New Jersey required her to pay. The fact that she believes that New Jersey would substantially reduce these payments, there's not a shred of evidence of that being capable of happening because Ms. Shepherd has not disclosed what her income is, which we believe is significantly higher than what she declared it was at the time the New Jersey court made the original order in the case."
Back in December, Lamar and his legal team filed court documents requesting Sherri to pay more child support per month while also paying $75,000 to cover legal fees.
Lamar believed his ex now earns upwards of $3 million per year, a $1.8 million increase from what their previous support order was based upon.
"Never a problem helping ex financially w his son … just wanted a fair decision and not made to pay an amount borne from greed and deception," Sherri shared on Twitter this week. "I rest my thumbs … time to put this mimosa down and log off twitter before ex hauls me back in court for making him look like a gold digger."
She added, "For the record… I always offered to financially care for my ex-husband's son.  What he was demanding was not fair & allowed him to not work. My ex-husband says he works part-time 20-30 hours a week. I work a min of 15-hours a day. I have always had to hustle to take care of mine."
E! News has reached out to Lamar's attorney for comment on the recent Twitter posts.