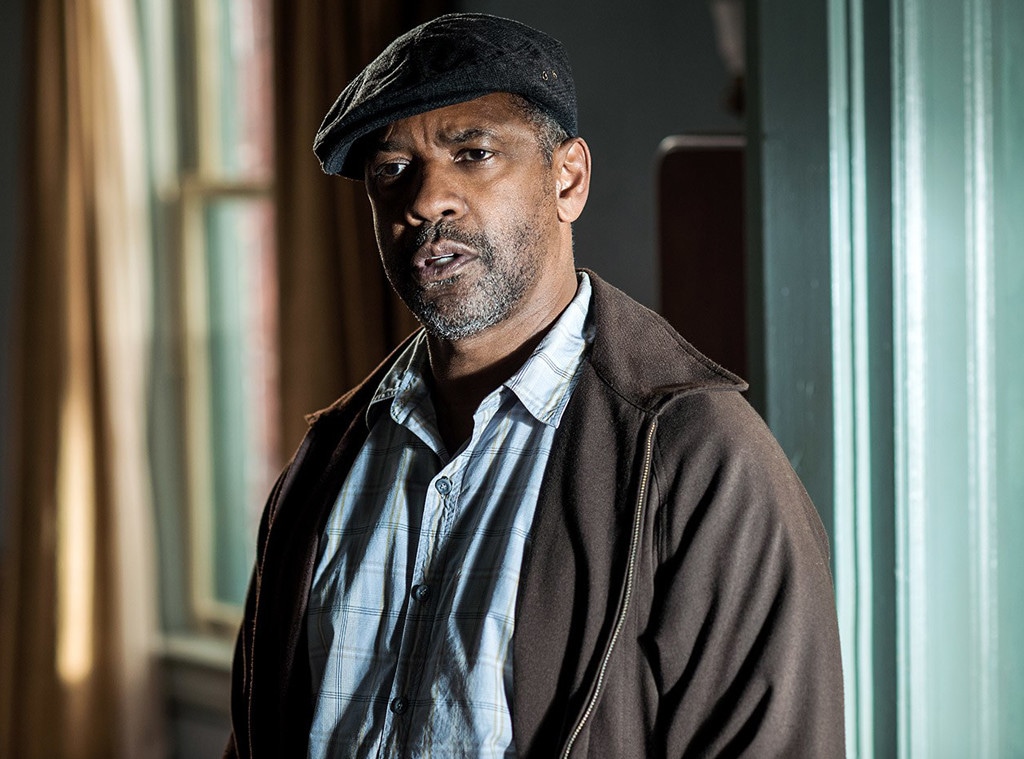 Paramount Pictures
As Viola Davis celebrated her third Oscar nomination Tuesday morning, she couldn't help but mention one special person in the process.
"Thank you to the Academy for recognizing this extraordinary, important film and my work in it," she said in a statement to E! News. "Thank you Denzel [Washington] for being at the helm!"
Washington, her Oscar-nominated Fences co-star, not only played her on-screen counterpart, but her trusted director. However, while the 2017 list of Academy Award nominees includes Washington for Best Actor, but not Best Director after the same decision was made by the Hollywood Foreign Press at the Golden Globes. Meanwhile, the film has been nominated for Best Picture, begging the question—what gives? 
While it would seem entirely logical to nominate the man or woman responsible for assembling an award-nominated film, the ties between Best Picture and Best Director have loosened in recent years, most notably with Ben Affleck's Argo in 2013. As one of the most critically acclaimed films to come out of that award season, Argo had collected numerous accolades, including Golden Globe, BAFTA and Oscar wins for Best Picture. 
However, when it came to the Oscars in particular, Affleck not only didn't win in the Best Director category, but was instead shut out. Though Affleck was graceful and appreciative about the snub, his colleagues came to his defense and brought attention to the inconsistency . 
Kevin Winter/Getty Images
The two instances are reflective of a rising trend in The Academy where success in one category does not necessarily equate to success in the other. While a Best Picture winner without a nominated director and a Best Director winner without a nominated film have been few and far between in film history, it has become more commonplace for a film and director to get a nod without the other à la Denzel or for the two categories to be divided, as it happened most recently last year. 
In 2016, The Martian, Brooklyn and Bridge of Spies were among the Best Picture nominees, but their directors—including Stephen Spielberg and Ridley Scott—were not.
Then, while Spotlight took home the highest honor of the evening, it was The Revenant's leader, Alejandro G. Iñárritu, who claimed his second Oscar for Best Director. 
Such a split happened in 2014, 2013 and more than a dozen times before that while Clint Eastwood, Damien Chazelle, Spike Jonze, Kathryn Bigelow, Tom Hooper, Quentin Tarantino and many more have watched their films earn Best Picture nods without equal recognition of their directing. 
There is one logistical reason at play—the number of nominees allowed in the Best Picture category. In 2009, the Academy of Motion Picture Arts and Sciences expanded the number from five to a maximum of 10 to give more films more recognition—and encourage more fans to tune into the ceremony in the process. 
"Having 10 Best Picture nominees is going to allow Academy voters to recognize and include some of the fantastic movies that often show up in the other Oscar categories but have been squeezed out of the race for the top prize," then-Academy President Sid Ganis said in a press conference at the time.
Unfortunately, that meant more directors without nomination spots. While there has since been talk of bringing that number back down, from the looks of this year's nine nominated films, it's still just chatter for now. 
In the meantime, Washington has a shot at one or two more acceptance speeches, depending on whether he wins for Best Actor and the film wins for Best Picture. While he won't get the honor of Best Director this time around, it's more motivation to keep swinging for the fences. 
For complete Oscars coverage, tune in to E! News at 7 p.m. and Fashion Police at 8 p.m. on Monday, Feb. 27.