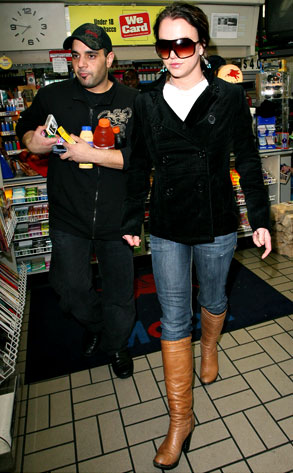 Fame Pictures
Sam Lutfi ain't broke.
At least, that's what his lawyer Bryan Freedman says.
The attorney tells E! News any suggestion that Lutfi is suing former pal Britney Spears and her family to pay off his debts and prevent foreclosure on his home is false.
"It's nonsense," Freedman says. "The homeowners association misplaced two checks. The checks were paid. This is just more lies and misrepresentation about a guy who is a great, caring human being."
Well, that's not entirely true...