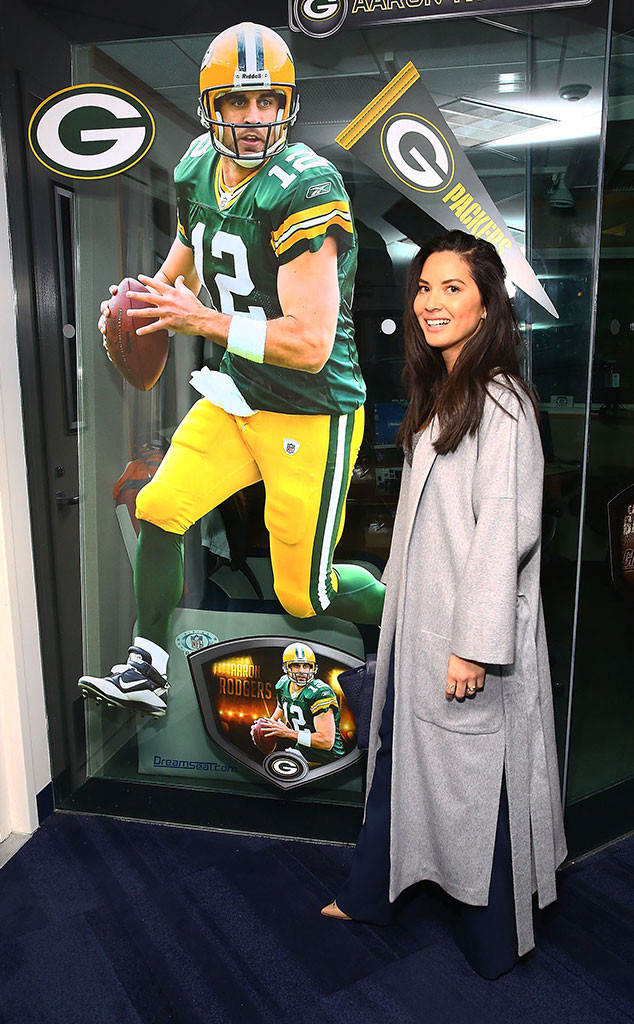 Astrid Stawiarz/Getty Images
Olivia Munn has a few kind words for those supporting Aaron Rodgers and his NFL team.
Shortly after the Green Bay Packers lost their chance to play in the 2017 Super Bowl to the Atlanta Falcons at the NFC Championship Game, the actress penned a handwritten note to fans of the famous quarterback.
"So proud of this team," the post, shared to Instagram on Sunday night, reads. "They faced a lot of adversity on and off the field, but battled to get this far."
Munn continues, "Thank you to those of you who encouraged and supported them by choosing to put out only positive energy. It helped them get this far." The X Men starlet signed the note with green and yellow hearts.
It didn't take long for fans of the longtime couple to begin speculating what exactly adversity Munn is referencing in the post, and all signs point to Aaron's severed relationship with his family.