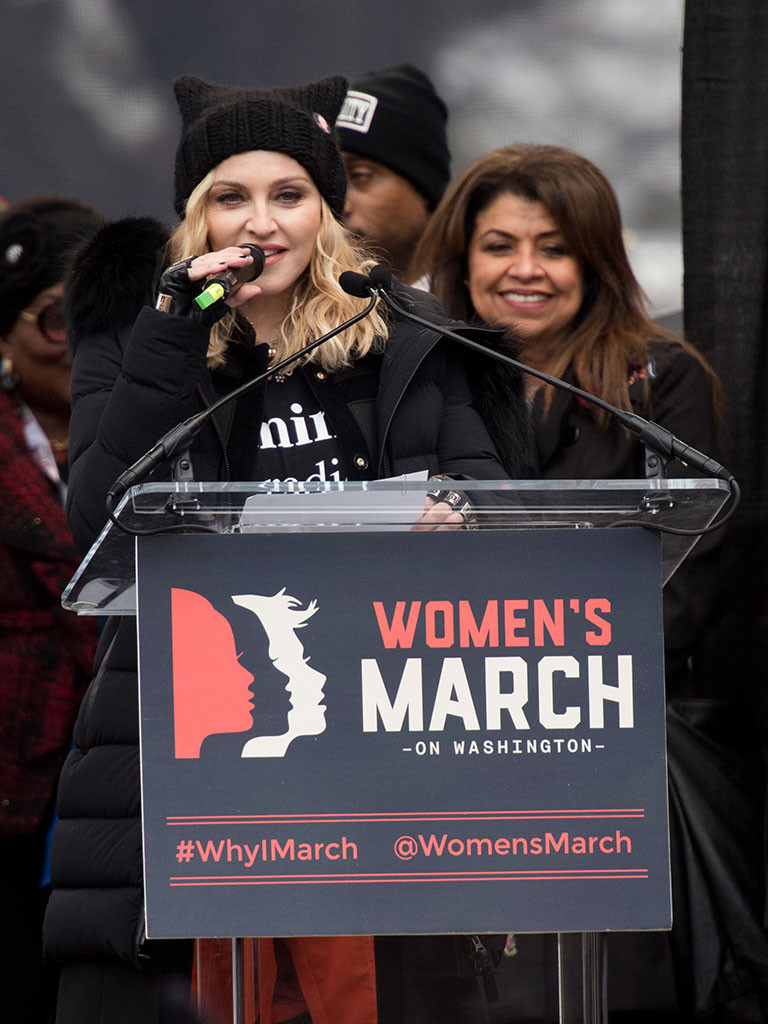 Noam Galai/WireImage
Madonna is clarifying a statement made during her controversial speech at yesterday's Women's March on Washington D.C.
The pop singer joined celebrities including America Ferrera and Scarlett Johanssononstage to speak out in support of women's rights and equality, at one point telling the crowd that she's "thought an awful lot about blowing up the White House."
One day later, Madonna took to Instagram with a lengthy message claiming the provocative statement should not be taken for face value. "Yesterday's Rally. was an amazing and beautiful experience. I came and performed Express Yourself and thats exactly what i did," she writes.
"However I want to clarify some very important things. I am not a violent person, I do not promote violence and it's important people hear and understand my speech in it's entirety rather than one phrase taken wildly out of context," Madonna continues.