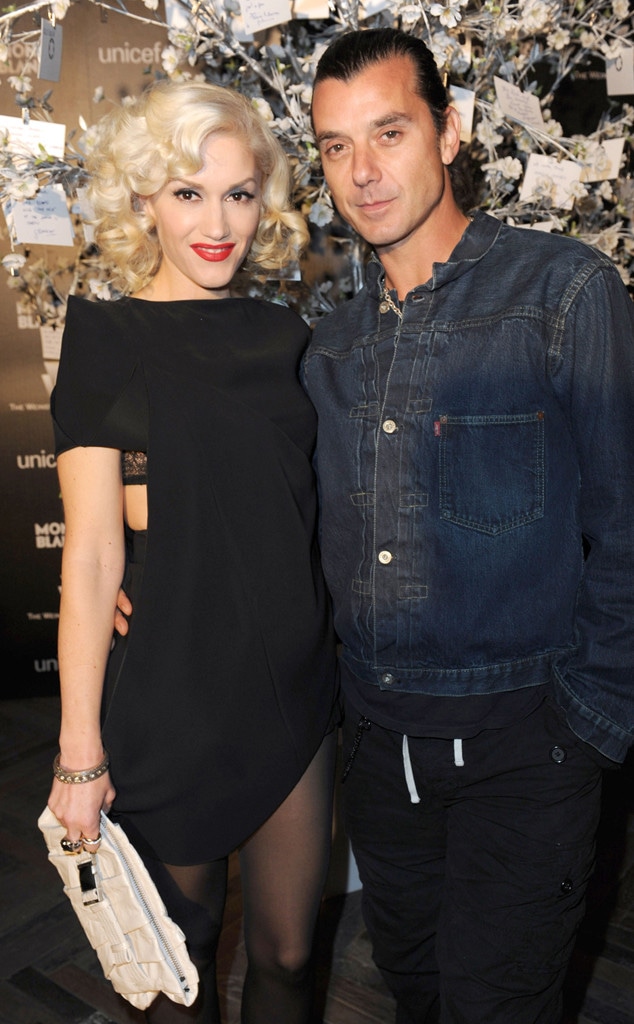 Richard Young/startraksphoto.com
Gavin Rossdale is still singing Gwen Stefani's praises despite their divorce.
She filed for divorce from the fellow singer, with whom she shares three sons, in August 2015 after 13 years of marriage and a 20-year relationship. It was later reported he allegedly cheating on her with the family's former nanny. None of the three have commented on the allegations.
Stefani and Rossdale finalized their divorce last April and agreed to joint physical and legal custody of their three sons—Kingston, 10, Zuma, 8, and Apollo, 2.
"We had 20 years together and that in itself is pretty incredible. It's a lifetime. I still think she's incredible," Rossdale told The Sun's Fabulous magazine in an interview posted Sunday and carried out last November.
"It was a lovely 20 years and we have three amazing children," he said. "There were a lot of positives, and with time they'll become more and more obvious."
Divorce, he said, was one of the most "painful" things, "apart from death." And, of course, it was shocking for the whole family.
"For me, it was about being solid for them, and silent but respectful of Gwen," he said. "That's what I'll be forever."
"It was weird because I had to go and make a home from scratch that could compare to the great one they already have," he said. "That was the challenge for me as a dad."
Rossdale had told the U.K. newspaper The Sunday Times last fall, when asked about his and Stefani's divorce, "For me, it's just thinking about the boys and how to prioritize them."
Stefani has since moved on with Blake Shelton, her co-star on The Voice. The two began dating more than a year ago and he has often spent time with her and the boys, as well as other members of her family.
Rossdale told Fabulous he is "single" and has no time to date. He joked that the boys want him to get a girlfriend and "examine me if a name pops up on a text."
Last month, the Bush singer made his debut as a coach on The Voice in his native U.K. He said Stefani congratulated him when he got the job.
"What's weird is that for the last year and nine months, I have always adapted to The Voice in the U.S. and submitted [my] schedule [to Gwen]," he told Fabulous "So the irony of all ironies is that she wrote to me and said: 'Congratulations on getting The Voice, you must be so excited,' and I said: 'Thank you so much. I'm mainly stressed about the schedule with the boys. Thank you in advance for [your] rough schedule.'"
"The tables have turned a bit," he said. "You have to be really adaptable and helpful to co-parent."