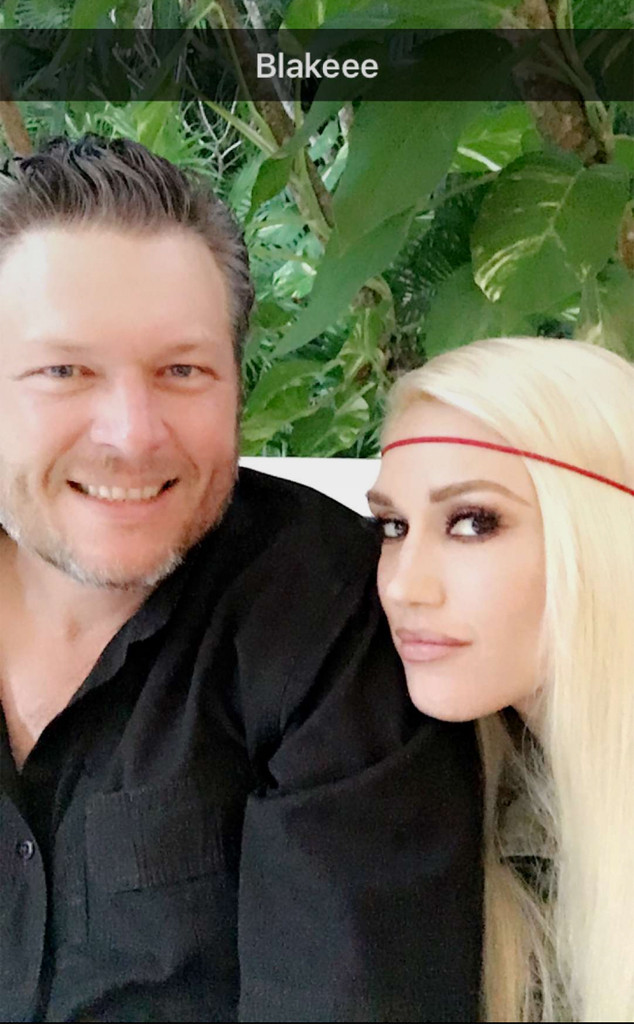 Snapchat / Gwen Stefani
Blake Shelton and Gwen Stefani are not only a cute star couple—they are a package deal!
The ska and pop star was a surprise performer following her beau's set at Luke Bryan's four-day 2017 Crash My Playa event at Riviera Maya, Mexico Saturday. Shelton brought her onstage while performing his encore, his cover of "Footloose," and she performed her band No Doubt's 2001 hit "Hella Good."
Stefani posted photos and videos from the show on Snapchat, while fans also shared footage on social media.