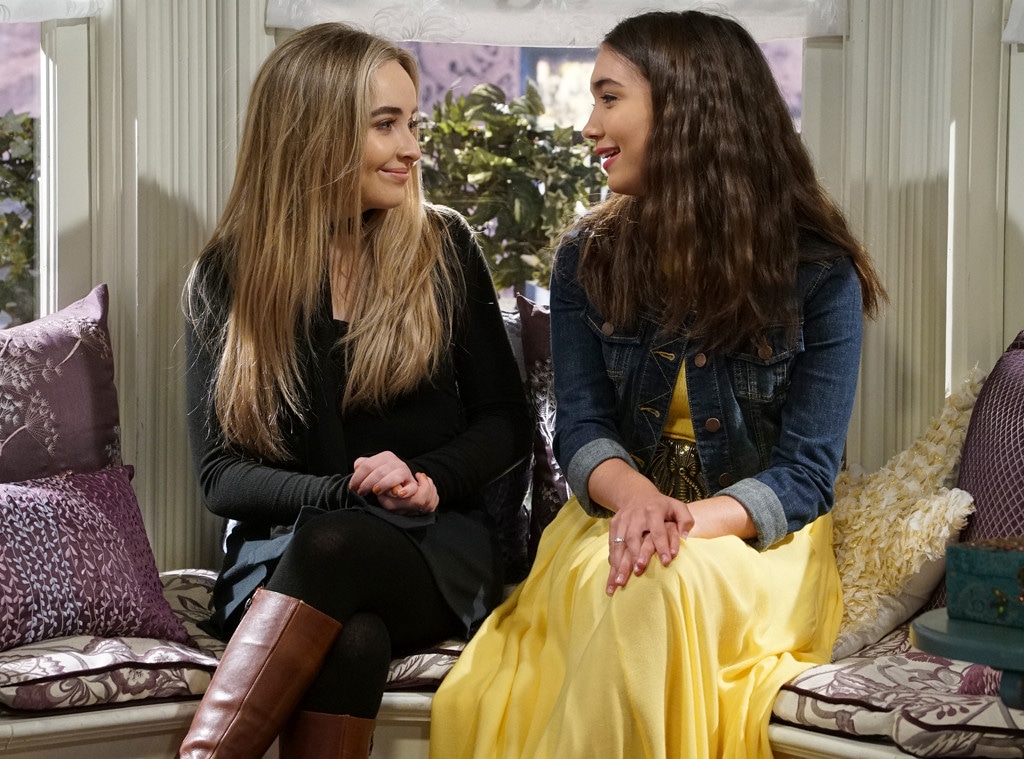 Disney Channel/Ron Tom
The show may be over (for now), but Riley and Maya will be friends forever. 
Girl Meets World's series finale was filled with nostalgic nods to Boy Meets World—including nearly its entire cast and actual clips of the series finale—but there was also no shortage of the friendships and humor that we're deeply going to miss if the show doesn't find a new home. 
We never really thought Topanga (Danielle Fishel) would force her family to move to London when they so clearly did not want to, but apparently the decision was so hard for her that she had to bring in her husband's entire family and two of their high school teachers (with not a single member of her own family in sight) to help. Everyone pretty much told her to follow her heart, so they really weren't very helpful. 
It was, however, great fun to see everybody. Eric (Will Friedle) and Mr. Feeney (William Daniels) still appear to be feuding, and Mr. Turner (Anthony Tyler Quinn) regrets not having adopted Shawn (before Mr. Turner had that horrible motorcycle accident and disappeared forever). Both of the Morgans (Lindsay Ridgeway and Lily Nicksay) showed up as Morgan, with one even tagging the other out and taking over for her in a scene, leaving Auggie (August Maturo) to wonder if he was also going to be replaced. 
Shawn (Rider Strong) also announced that he was going to legally adopt Maya (Sabrina Carpenter), meaning she now has a father, and we're not crying, you are! 
Meanwhile, the kids prepared to say goodbye to Riley (Rowan Blanchard). It was a goodbye we knew they probably wouldn't actually have to say, but it was sweet to watch them express their love for each other anyway. Cory even got in on the fun with yet another lesson that directly compared to whatever was going on in his daughter's life, no doubt annoying the other kids in the class one last time. 
Of course, Topanga decided not to take the job and uproot her family, and it all had something to do with how she always wished she had a bay window, and the cafe was now her bay window, meaning all the goodbyes were really just a way for the characters to say goodbye to us instead of each other. 
So life will go on for Riley, Maya, and the rest of the crew, and hopefully we'll get to watch it happen if another network or streaming service finds a way to pick up the show. Hopefully this ending was just a new beginning. 
Head to the comments to tell us what you thought of the ending!