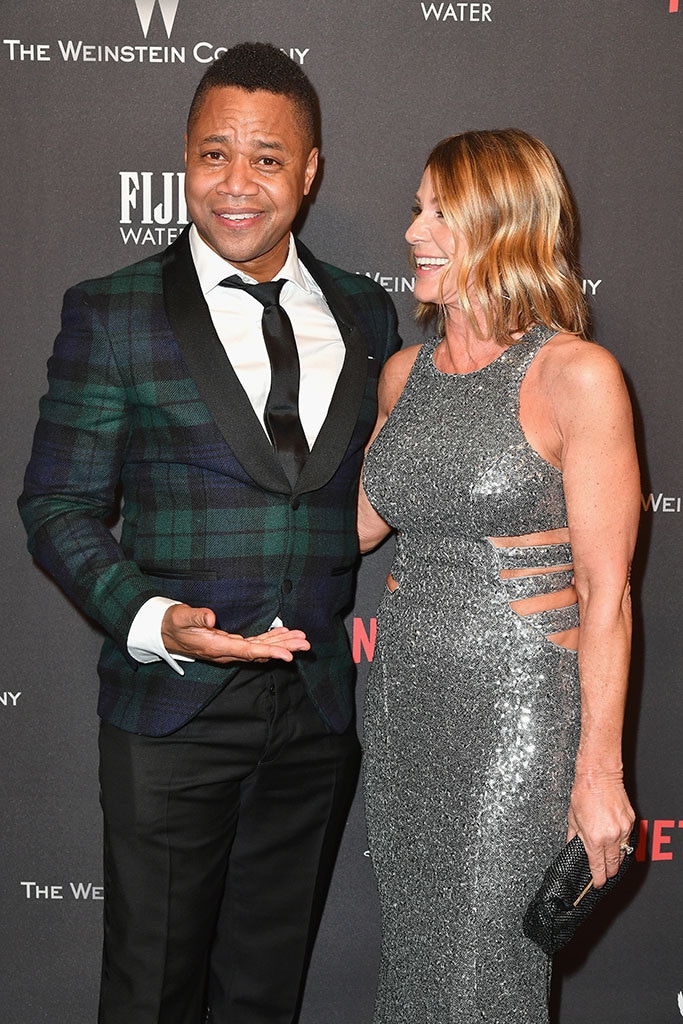 Earl Gibson III/Getty Images
Cuba Gooding Jr. is putting an end to his Hollywood marriage.
E! News can confirm the The People v. O.J. Simpson star filed for divorce from his wife Sara Kapfer after 22 years of marriage.
According to court documents, the actor is asking for joint legal and physical custody of their 10-year-old daughter. He's also willing to give spousal support to Sara after citing irreconcilable differences. 
The legal move comes after Sara filed for legal separation from her husband back in August of 2014.
According to court docs, Cuba's wife stated that the couple married on March 13, 1994 but legally separated on April 16, 2014.
While the couple has tried to keep much of their romantic life private, the pair recently stepped out to attend The Weinstein Company and Netflix's Golden Globes party at the Beverly Hilton Hotel.
In addition, the Jerry McGuire star once gushed about his wife, whom was his high school sweetheart, during an appearance on The View.
"I'm lucky," he shared with the ladies including guest co-host Suze Orman. "Oh I wanna kill her sometimes and she puts up with me."
And for those wondering why the couple stayed close even after Sara's separation filing, Cuba tried to provide some insight on The Steve Harvey Show.
"Officially I'm still married, it's just you know how some marriages go. Sometimes you take a break or two. All I'm saying is my life is what it is right now," he explained to Steve Harvey. "I took her to see a movie the other day. We've got kids man, we've got to keep this together."
TMZ was first to report the news. 
—Reporting by Taylor Bryant and Holly Passalaqua