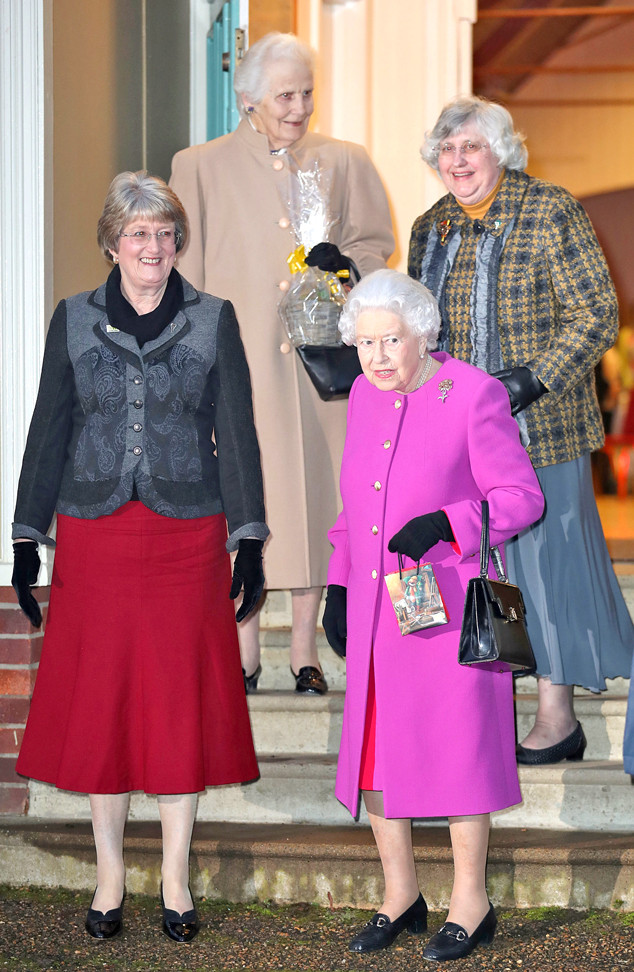 Chris Radburn/PA Images via Getty Images)
A fond welcome back, indeed!
Queen Elizabeth II has returned to her royal duties after falling ill over the holidays, causing her to miss the Christmas and New Year's celebrations.
The matriarch made her annual visit to the Sandringham branch of the Women's Institute on Thursday afternoon, dressing appropriately in a bright pink coat for the occasion. Her Royal Highness looked well, smiling from ear-to-ear as she was greeted by the institute's Vice President Yvonne Browne and later enjoyed tea and cake with the women at the West Newton village hall in Norfolk.
Meanwhile, the Queen and her husband Prince Phillip fell sick with a heavy cold right before the holidays. They were forced to cancel their plans to travel by train to Sandringham ahead of the Christmas holiday. Rather, they postponed their trip and took a helicopter instead.