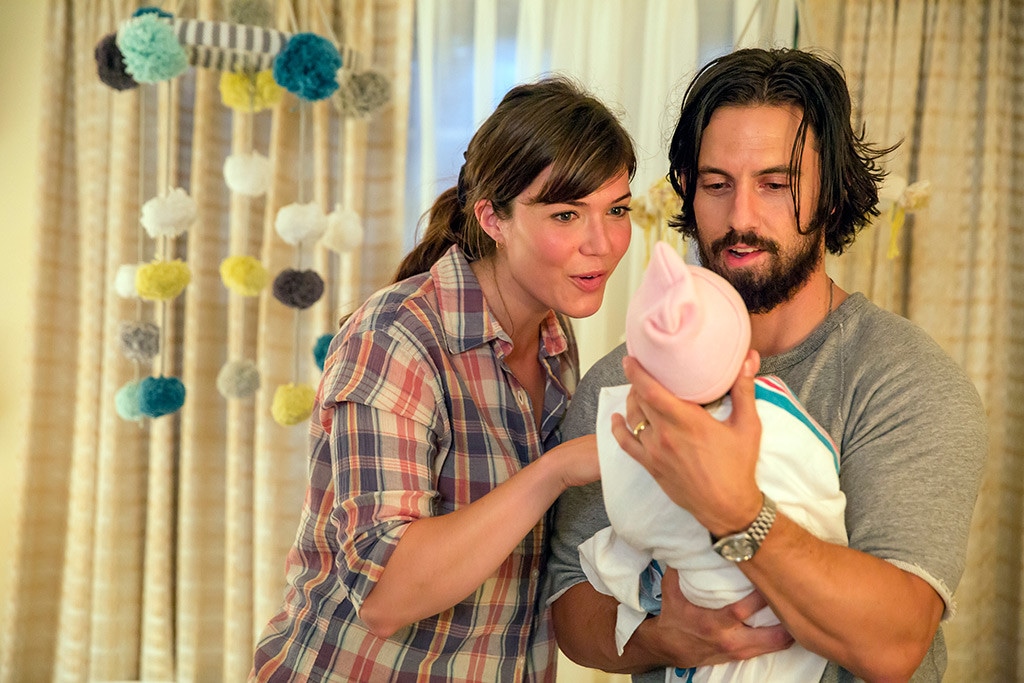 Ron Batzdorff/NBC
Mandy Moore plays a mother and a grandmother on This Is Us.
And now her Golden Globe-nominated work on the hit NBC series as Rebecca Pearson has her thinking more than ever about having children of her own.
"I feel like deep down, the soul of who this woman is I'm familiar with," Moore, 32, told me at the Elle Women in Television dinner. "I feel a kinship with her. I was most concerned about was feeling maternal, not having children myself. But being part of a project like this definitely makes my ovaries start kicking."
Frazer Harrison/Getty Images
When I asked if she's planning on having kids with her singer boyfriend of about 18 months Taylor Goldsmith, Moore flashed me a big smile. "Maybe," she said. "I want kids sooner than later."
It was announced yesterday that This Is Us has been picked up for two more seasons. "We all got our wish that this is a hit show," NBC entertainment president Jennifer Salke said in a statement. "This Is Us is as good as anything we've ever had, we're thrilled to renew it for two seasons and there's no doubt it will have a long life on NBC. On behalf of everyone at NBC, we're grateful for the artistry of the cast, crew, and producers assembled by our gifted creator, Dan Fogelman. In a world where there are literally hundreds of television dramas, we're proud to have one of the very best that is also one of the highest-rated."
Moore also recently opened about her own childhood.
"I've never really talked about this, but my parents are divorced," she said in an interview with Byrdie in November. "My mother left my father for a woman. And both of my two brothers are gay."
She continued, "My parents loved each other; they did an incredible job raising all of us."
(E! News and NBC are both part of the NBCUniversal family.)