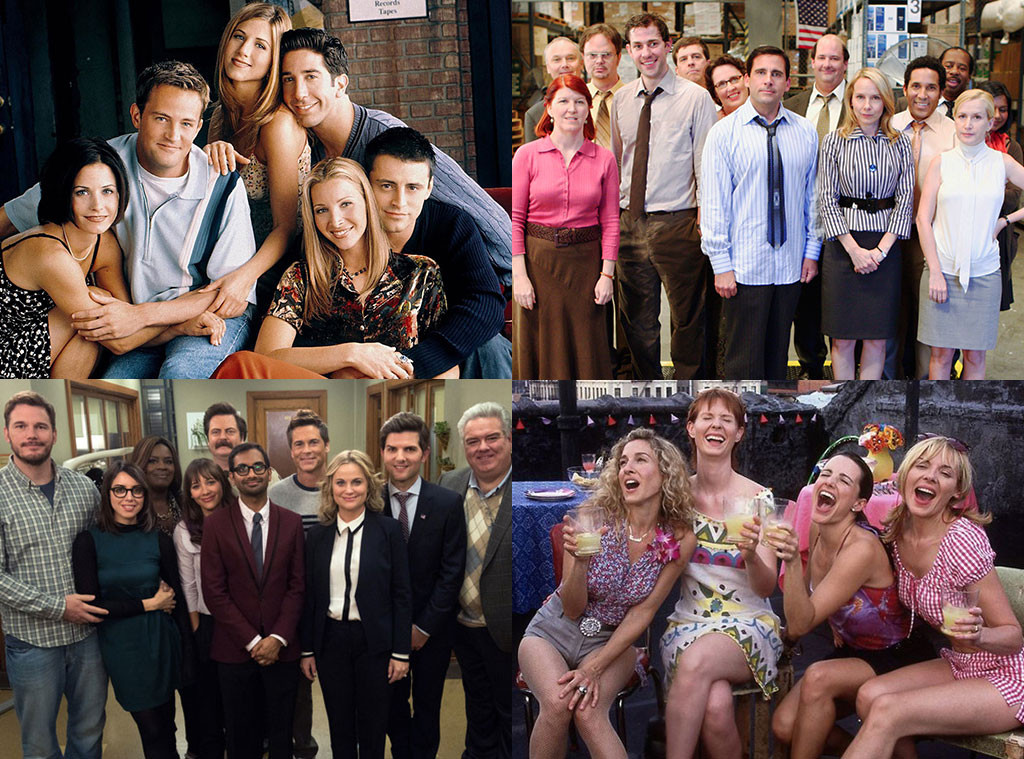 Attention Steve Carell: Stop messing with our emotions!
Fresh off the news that Will & Grace is heading back to NBC with 10 brand new episodes, the actor decided to play an admittedly oh-no-you-didn't joke on longtime fans of his own beloved sitcom, The Office. "Breaking News: "The Office" returning to NBC," Carell tweeted, shortly following up, "Wait, sorry. I meant "Will and Grace" (Typo)" Ugh.
Today's already been overwhelming enough for TV junkies, and Steve trolling the internet was certainly not appreciated. How we long to see Jim and Pam's adorable romance continue to play out onscreen, and what's Stanley up to these days? Hope Florida is treating him well. 
Anyway, Steve got us thinking. In addition to The Office, there's plenty of other popular sitcoms we'd love to see green lit for a revival. Check out five more shows below:
Parks and Recreation: Leslie Knope (Amy Poehler) and her ragtag team of dorky, yet completely lovable Parks Department co-workers had us almost wanting to move to the fictional town of Pawnee, Indiana. Except when Li'l Sebastian died. That was an inexcusable moment across the series' seven-season run, and we're still mourning the loss. 
Friends: Let's face it. It would be criminal not to include this classic sitcom in a story about well, classic sitcoms. Jennifer Aniston, David Schwimmer, Courteney Cox, Matt LeBlanc and Matthew Perry taught us so many life lessons, including why going on a "break" from your s.o. never ends well. 
Sex and the City: It's no secret that the fabulous foursome behind one of HBO's most popular programs deserve a second chance at balancing careers, romance and friendships. Carrie Bradshaw (Sarah Jessica Parker) said it best: "The fact is, sometimes it's really hard to walk in a single woman's shoes. That's why we need really special ones now and then to make the walk a little more fun."
How I Met Your Mother: So what if HIMYM has only been off the air for a little more than two years? We still have so many unanswered questions and ahem, thoughts, on that season finale. (No spoilers here, but if you haven't started binge-watching this one, get on that ASAP). This sitcom is truly, wait for it... legendary. 
Married With Children: With the 30-year anniversary of Married With Children's 1987 premiere quickly approaching, there's no better time to revisit Al Bundy's (Ed O'Neill) version of a man's toilet flush. O'Neill, Katey Sagal, Christina Applegate and David Faustino made the most off the cuff, politically incorrect family on TV at the time, and we could use those nostalgia feels these days.