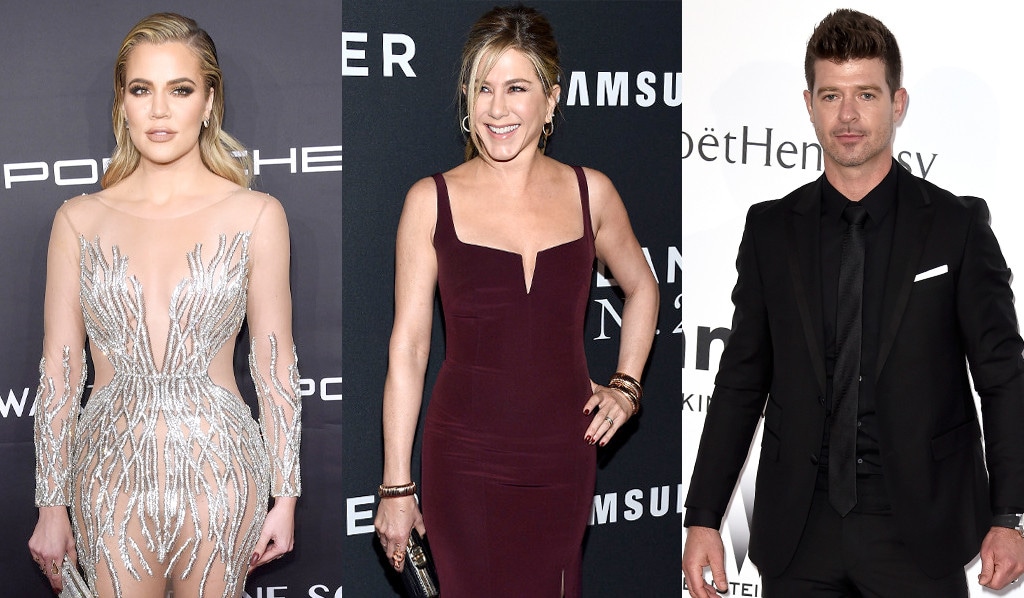 Getty Images
Breaking up is hard to do, and that's where a fresh new haircut, pint of mint chip ice cream and a bottle of red wine come in handy. 
But when it comes to celebrities, they enjoy all that plus the ability to start fresh in a flashy, multi-million dollar home with every luxurious amenity under the sun. Consider it a statement of sorts (slightly comparable to running into an ex with that killer revenge bod of yours on full display), to splurge on an oceanfront mansion or bachelor pad where your former significant other is far from welcome. 
Stars like Khloe Kardashian, Robin Thicke and Jennifer Aniston all made the leap from lovenests shared with Lamar Odom, Paula Patton and Brad Pitt, respectively, into some pretty impressive homesteads.
Lucky for real estate junkies, E! News has an inside look at theirs, plus many more stars (including Miranda Kerr, Gwyneth Paltrow and Gavin Rossdale) who also made major moves in the housing market post-split. 
Click through the gallery above for all the breakover home inspiration you need to ditch that lousy guy or gal in your life, and that sh--ty apartment. 
(This story was originally published Thursday, Jan. 19, 2017 at 7 a.m. PST)