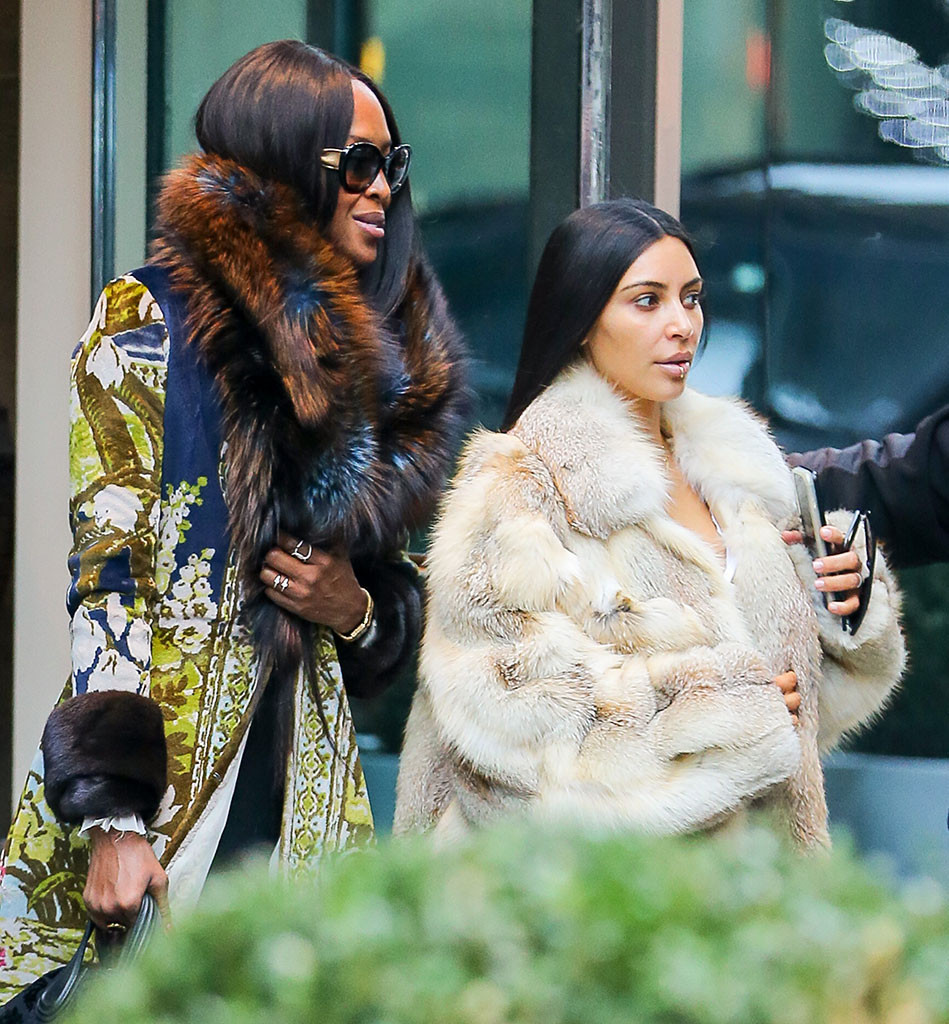 Felipe Ramales / Splash News
Kim Kardashianis back in the states and catching up with one iconic supermodel.
The Keeping Up With the Kardashians star touched down in New York City on Monday following a fun-filled excursion throughout Dubai. Kim, fresh-faced and dressed in a luxurious fur coat and grey sweatpants, was later spotted grabbing a bite to eat at Mediterranean restaurant Milos with Naomi Campbell.
A source tells E! News, "They spent about an hour and a half at lunch and left smiling. They kissed goodbye before going their separate ways," adding that both Kim and Naomi were in "very good moods."