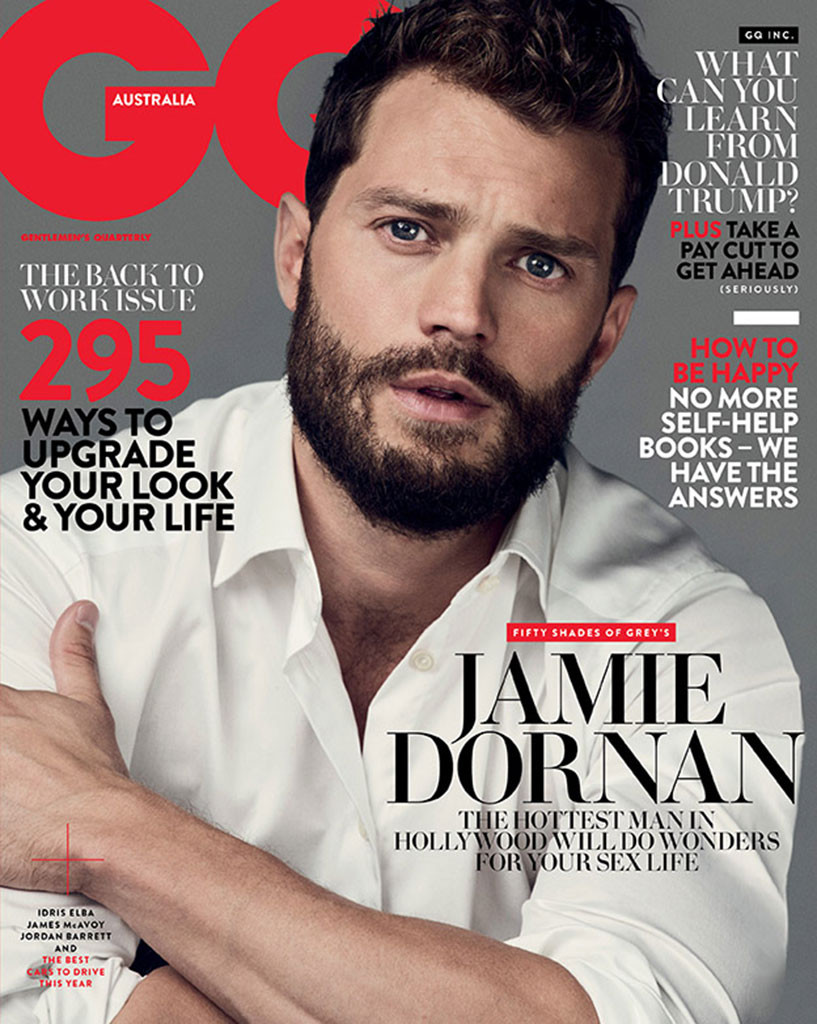 Nino Munoz
Jamie Dornan wants to make one thing clear: He is not Christian Grey.
The Fifty Shades Darker star smolders on the cover of GQ Australia's February 2017 issue, in it setting the record straight on his own preferences inside the bedroom.
"It was like nothing I'd experienced before," Dornan admitted when asked about visiting an S&M dungeon in preparation for the role. "I'd never seen any form of S&M before this, I had no interest in that world."
He explained, "It doesn't float my boat," before adding, "I've always been open-minded and liberal—I'd never judge anyone's sexual preference. Whatever gets people off is entirely up to them and there's a million different ways to please yourself, sexually."