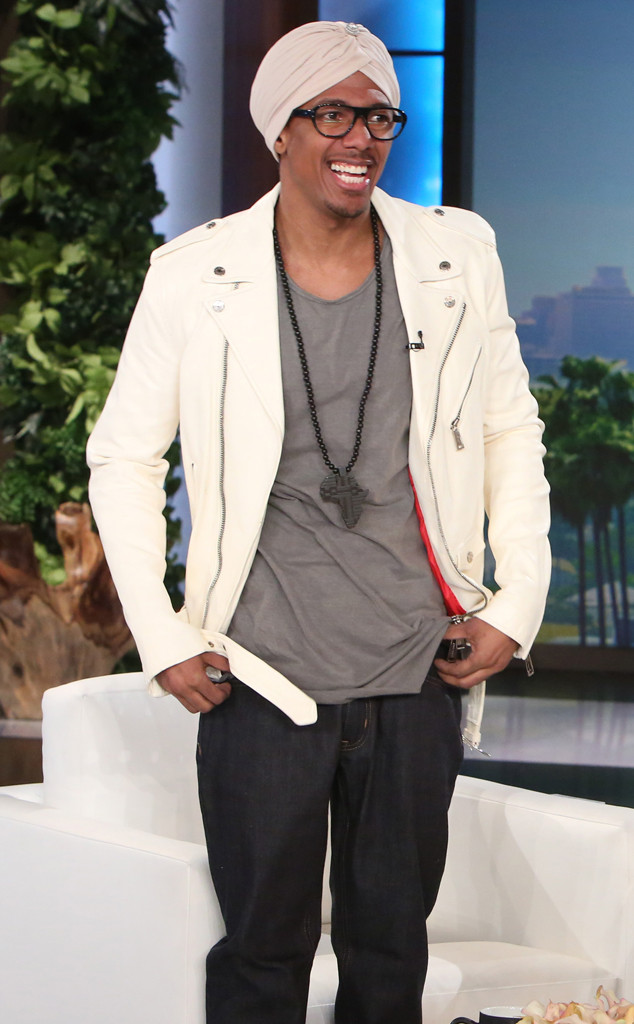 Michael Rozman/Warner Bros.
Nick Cannon will always have Mariah Carey's back.
The America's Got Talent host appears on The Ellen DeGeneres Show Monday and opens up to the host about his ex-wife's headline-making New Year's Eve performance. Although he first makes some jokes about it, Cannon ultimately defends Carey.
"You know me, I'm a conspiracy theorist. I think the government did that!" Cannon jokes. "They set her up! That was a distraction!"
Carey blamed her performance snafu on malfunctioning sound equipment, which Cannon says he's had bad experiences with as well.