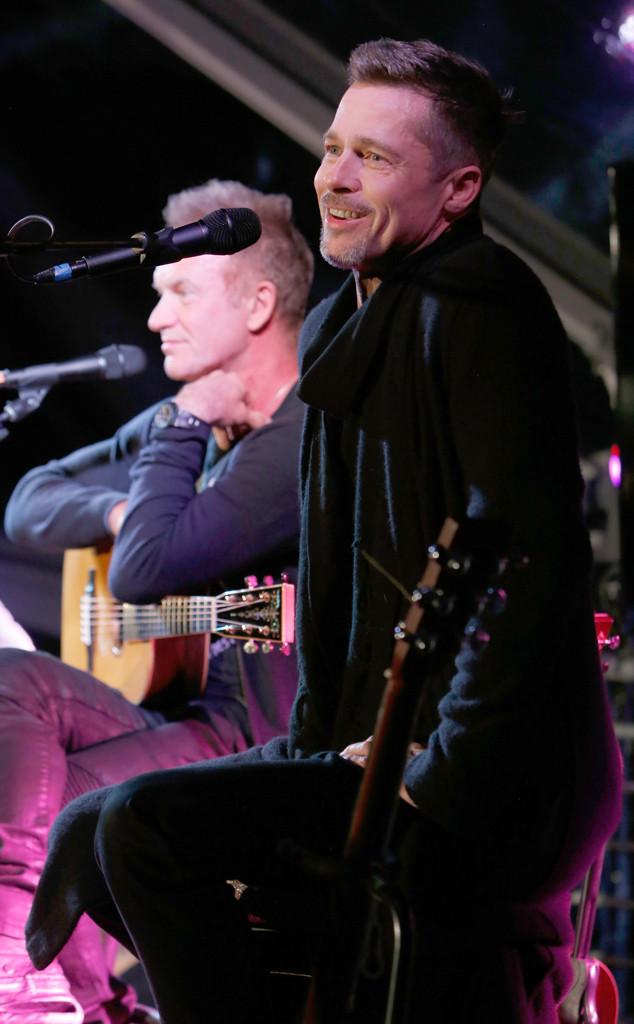 Randy Shropshire/Getty Images for EBMRF
After a turbulent few months, Brad Pitt was ready to rock out Saturday night.
The actor attended the fourth annual charity ROCK4EB! event at a private home in Malibu, which featured acoustic performances from Sting and Chris Cornell, a friend of the actor. He introduced him onstage. Sting and Cornell performed the former star's former band The Police's 1983 hit "Every Breath You Take" as well as the latter rocker's group Soundgarden's 1994 hit "Black Hole Sun."
Pitt appeared to be in great spirits at the event, which took place almost four months after the actor's wife and actress Angelina Jolie filed for divorce after two years of marriage and 12 years together and marked a rare appearance for the actor, who had attended few events since the split. Last weekend, he made a surprise appearance onstage the 2017 Golden Globes.
"He was in a great mood," a source told E! News about Pitt. "He hung out with his peeps."