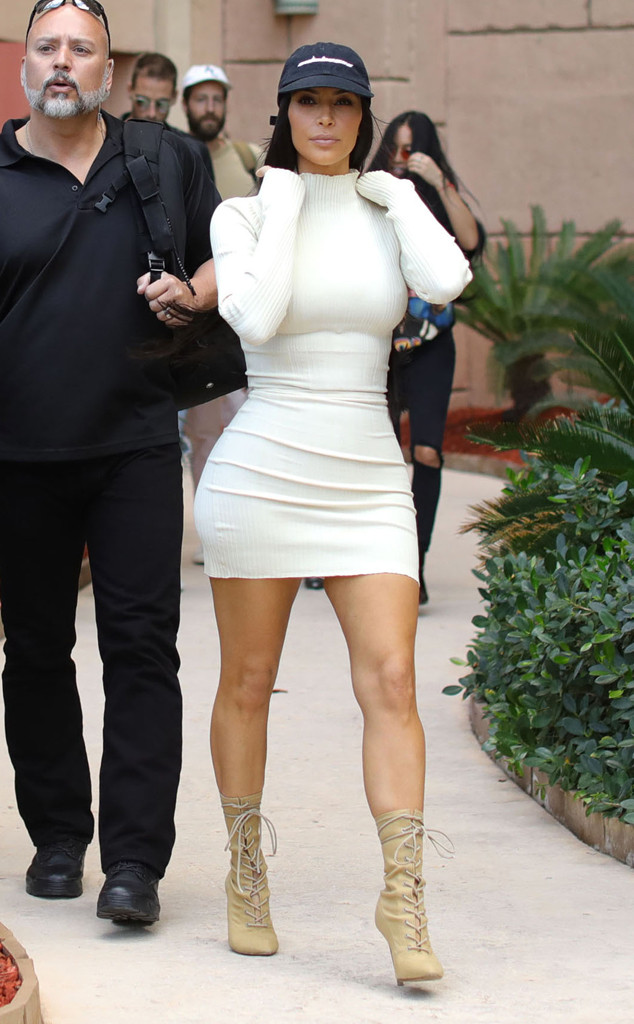 Brian Prahl / Splash News
More details are emerging from Kim Kardashian's horrific Paris robbery from last year.
The French newspaper Le Journal du Dimanche published Sunday what it says is a transcript of the Keeping Up With the Kardashians star's verbal statement to French police about the October event, during which she was robbed of almost $10 million worth of jewelry at gunpoint inside her hotel room.
NBC News confirms that the police report is accurate as published, although local police have yet to release the report themselves. Kim has not commented.
She had been in Paris for Fashion Week. According to the report, Kim told the authorities the robbery took place at 4:30 a.m. while she was wearing nothing but a bathrobe.