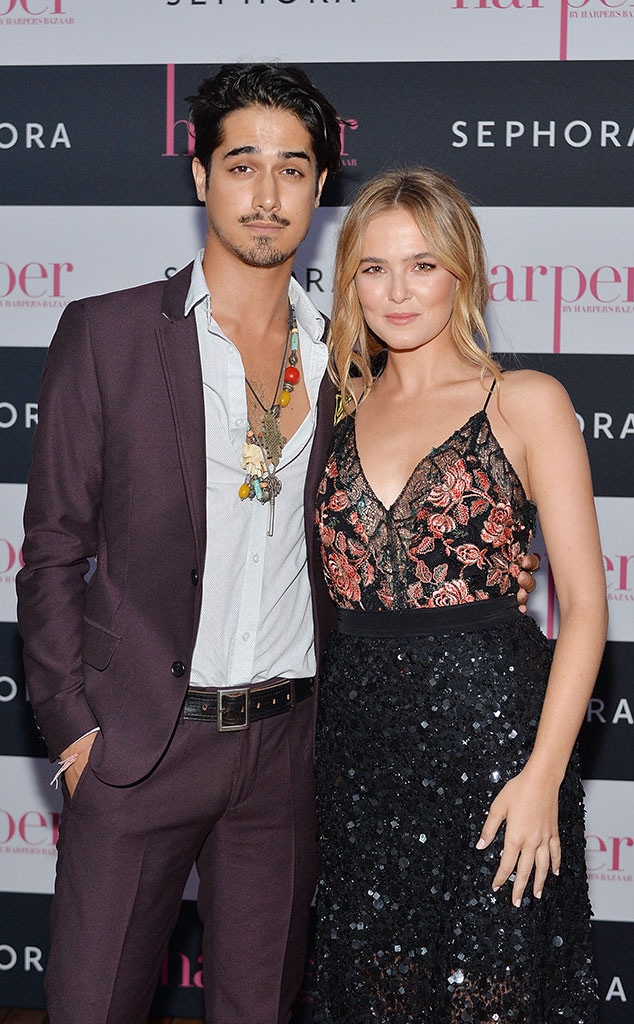 Stefanie Keenan/Getty Images for Harper's BAZAAR
It looks like one of young Hollywood's favorite couples have called it quits.
E! News has exclusively learned that Zoey Deutch and boyfriend Avan Jogia have "amicably" broken up after over five years together. While the details on what caused them to split remain unknown, a source tells us that "they broke up 4 months ago and remain friends."
Deutch, 22, and Jogia, 24, first made headlines as a possible couple back in 2012 when they attended the Kids' Choice Awards together. Their romance was quickly proven to be true when they became inseparable in the following years.
Jogia, who is best known for his role in Victorious, and Deutch, who can currently be seen opposite James Franco and Bryan Cranston in Why Him?, and has two films appearing at the Sundance Film Festival, Before I Fall and Rebel in The Rye, managed to keep their relationship fairly private, offering fans only a glimpse into their romance through various (and adorable) Instagram photos.
"Maybe I've been lucky but I think that it's mostly a choice. I think if you continuously choose to court the public's attention to your relationship, you run the risk of asking them to pry more out of it, but it would also be a bit strange to totally ignore your significant other's existence in public as well," Jogia once told Glamoholic magazine of having a public relationship.
"So just trying to find the line that's most comfortable is important. If you don't want to be a spectacle don't make it a spectacle, and hopefully mostly you'll be left alone."