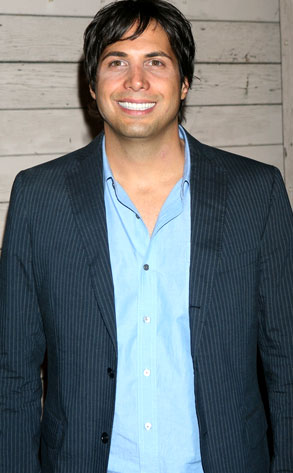 Krista Kennell/ZUMA Press
UPDATE (Feb. 10, 2009 at 8:05 p.m. PT): We reported Feb. 3 that Joe Francis stated he "does not have to wear any tracking device." In fact, Francis says he was not wearing one at the time he spoke to E! News. Francis' lawyer explains that Francis was on his way to get fitted for the monitoring device at the time of that interview.
__________________________________
If Joe Francis wants more bed rest, he can have it.
A day after being taken into federal custody for showing up five hours late to court, the Girls Gone Wild entrepreneur was put under house arrest until at least Feb. 11, the date of the next hearing pertaining to his tax-evasion case.
Francis, who arrived in U.S. District Court in Los Angeles yesterday at about 1:30 p.m. and was subsequently arrested, has attributed his tardiness to a bad case of the flu and his arrest to a big misunderstanding.
"I was sick with the flu yesterday, and I showed up a few hours late to court," he told E! News Tuesday. "I turned myself in, and they held me overnight and released me today. I have a note from the doctor, and everything is worked out."