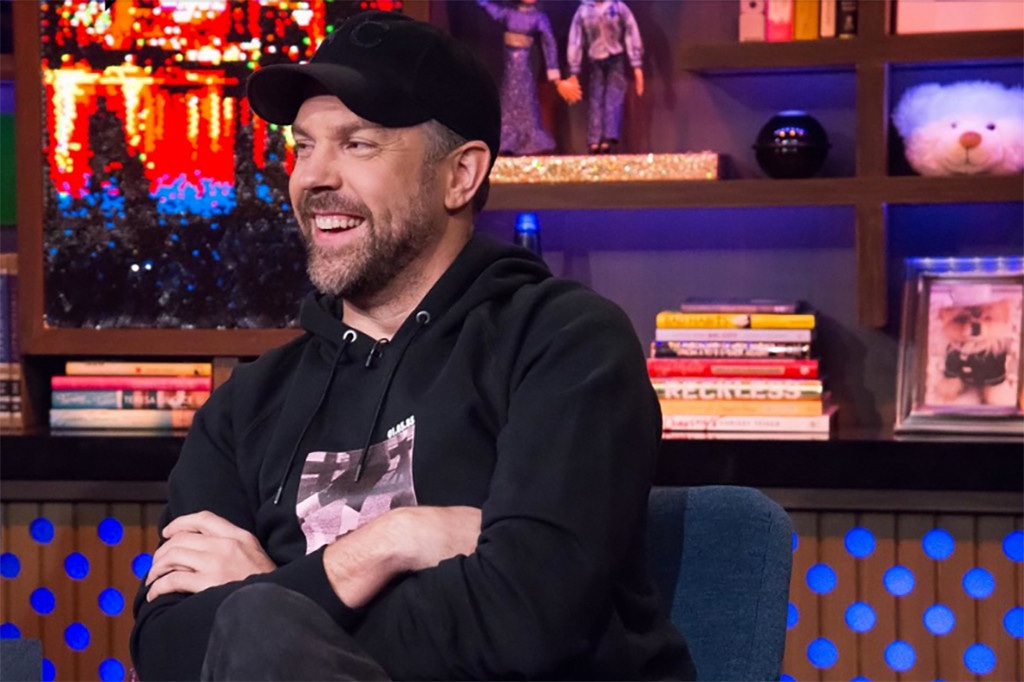 Bravo
One of the smallest members of the Beyhive is Beyoncé's biggest fans.
Jason Sudeikis revealed during a game of "The Book of Lies" on Watch What Happens Live Thursday that he and Olivia Wilde's son Otis Sudeikis is obsessed with Beyoncé. So much so, in fact, that Otis has given the Lemonade songstress a special name: Beyoncé Boobies. Sadly, little Otis hasn't been able to meet his favorite celebrity just yet.
"She sent him a signed photo for his second birthday though, which is pretty adorable," the Horrible Bosses actor said. "His second birthday was a Beyoncé-themed party. It was great."
The Saturday Night Live alum also said his son is a huge fan of The Beatles. The 2-year-old tot has proven to be an avid fan of many things in his young age, including the Brooklyn Nets. Otis and his parents were spotted at the Barclays Center right before Christmas cheering on the team as the players faced off against the Golden State Warriors. Naturally, Otis was the real star of the show, noshing on popcorn and raising his hands in the air to show his support.
Sudeikis and Wilde's other child, Daisy Josephine Sudeikis, whom they welcomed in October, was too young to attend the family outing.
"She's great. She's amazing," the mom of two previously told E! News. "It's a rite of passage to be a little sleepless, but we are very lucky. She's wonderful."
Now we'll just have to wait to find out if Beyoncé sends Daisy something on her first birthday!