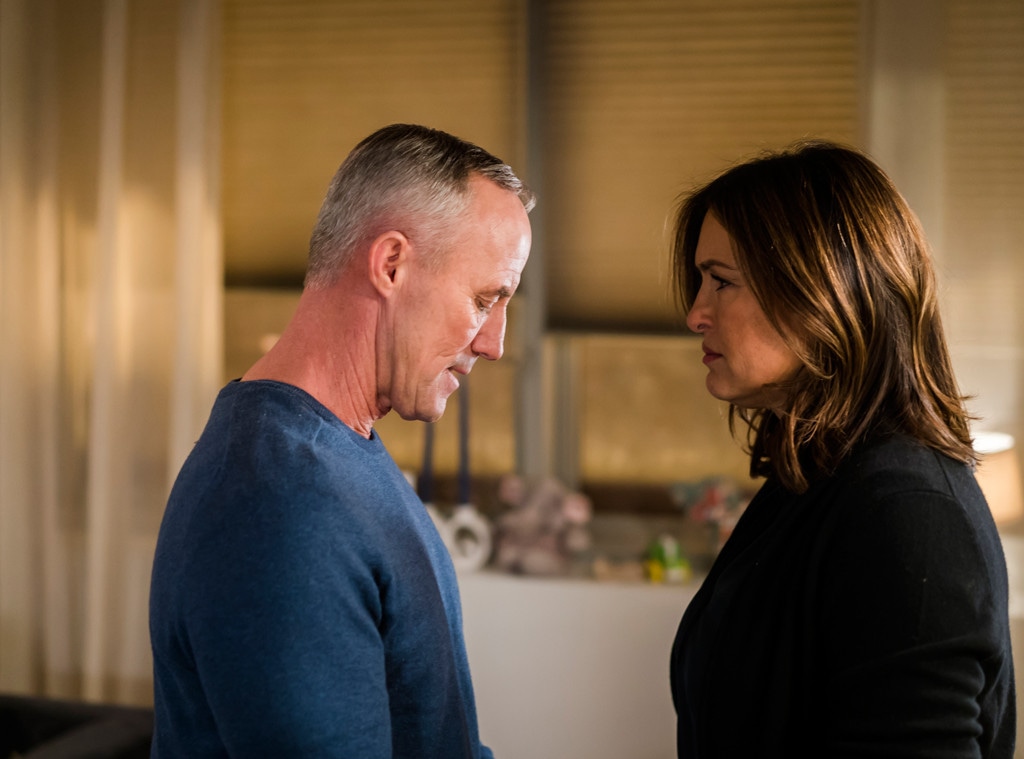 NBC
Law & Order: SVU said goodbye to #Tuckson, the coupling of Benson (Mariska Hargitay) and Tucker (Robert John Burke), leaving fans just as divided as they were when the coupling took shape in season 17.
Tucker told Benson he was thinking about retiring, which seemed to rattle the SVU boss. A few episodes earlier she said things were complicated between the two. "You know, maybe we're in different places right now. I did get a little scared about the retirement. And Ed, you know, this job, this is who I am," she said to him.
"I tried, Ed. And I know you tried too, but if we've both been trying this hard…I have this little boy who needs me, who needs his mother and I have to give him all the attention and all the time and all the love that I have," she said.
"He has to be your priority right now," Tucker said. "I get that, I do."
The ending to the relationship that polarized hardcore fans, well, continued to polarize fans. "Some fans will mourn, some will celebrate. My heart sad. But as Cragen said "nothing changes except what has to." #BensonWillSurvive," executive producer Julie Martin tweeted.
"It's insulting that a woman isn't allowed to have a kid, a job and a man," @Shimmering79 tweeted.
"Disheartening that in 2017, Olivia Benson can't have it all. #Tuckson was good for her," @bonosaurus shared.
"Hate them ending," @amask555 tweeted. "A woman in 2017 can be successful at her job, be a kick ass mom AND have a significant other in their lives."
Others could see the writing on the wall. "I liked the idea of them -- of her being with someone, but I get it," @The_Jessicak said.
"Been watching from day 1 I'm disappointed, it didn't have to be major storyline I'm sad for Olivia & she deserves 2 b happy," @chiapparelli22 tweeted.
"Gave it a chance, but there was never any chemistry. [Mariska Hargitay] & [Robert John Burke] are good actors but it didn't work. Always felt forced & awkward," @KayLea81 said.
"And then there were the others who never got on that #Tuckson 'ship. "Our long national nightmare is over," @rainekasey said.
"It was about time. Never should have happened in the first place. Abomination. Destroyed Olivia Benson's character," @jamster4170 shared.
"The characters and the actors deserved better than that bs storyline," @lynn770 tweeted.
What do you think about the breakup?
Law & Order: SVU airs Wednesdays, 9 p.m. on NBC.
(E! and NBC are both part of the NBCUniversal family.)