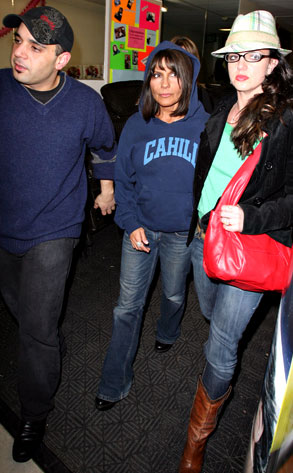 Fame Pictures Inc.
Sam Lutfi is doing his best to make sure the Britney Spears circus keeps on rolling.
Four days after the pop star was granted a temporary restraining order against former manager turned meltdown-enabler Lutfi and onetime paparazzo paramour Adnan Ghalib, Lutfi has filed suit against Spears and her parents for allegedly trashing his name.
While Britney, Jamie and Lynne Spears are all named in the suit, Lutfi claims in court documents that it was Spears' parents who "began a campaign of slander, libel and defamation aimed at discrediting, destroying and physically and emotionally intimidating Lutfi in order to drive him out of Britney's life."
As for the singer herself, Lutfi accuses her of breach of contract and claims she still owes him unpaid management fees for her time under his pill-mashing thumb.